WATCH LIVE: New South Wales Premier Dominic Perrottet holds press conference on COVID update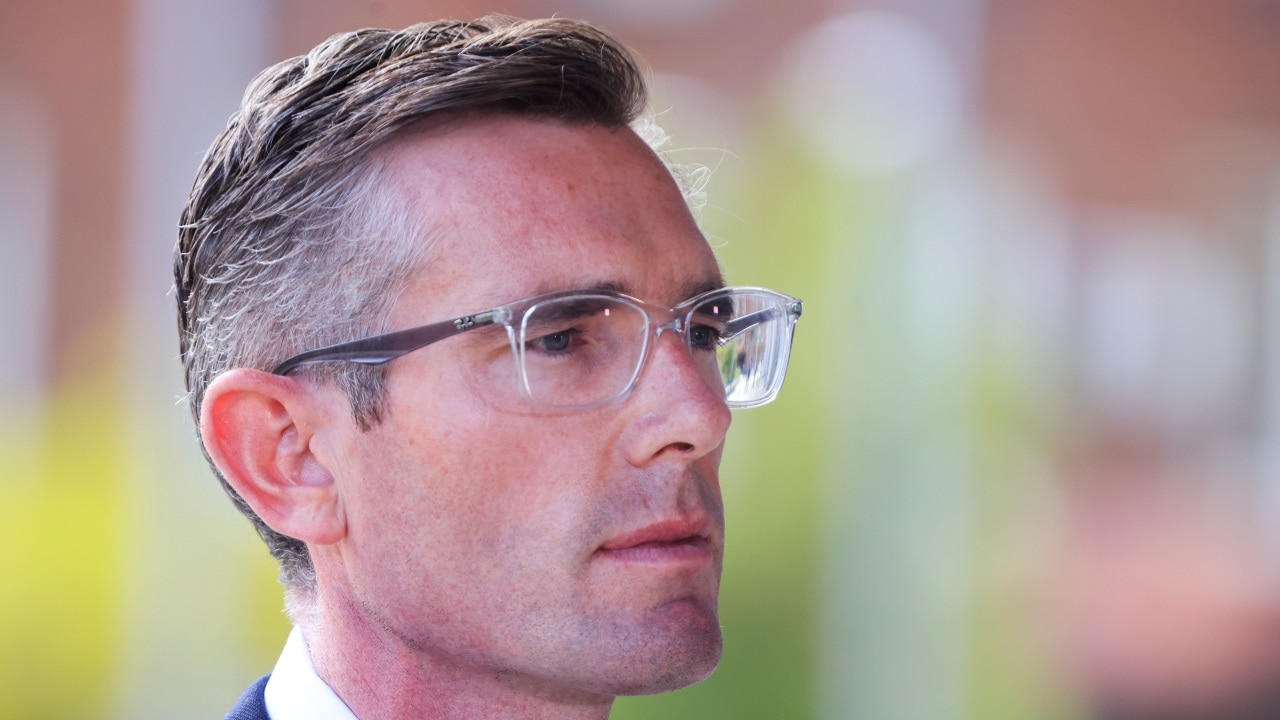 The easing of rules regarding QR code entry rules, density requirements, singing and dancing will come into effect from Friday while mask-wearing rules will be relaxed on February 25, the Premier of NSW, Dominic Perrottet.
COVID restrictions in New South Wales will be eased from Friday, including those around QR codes and singing and dancing, Premier Dominic Perrottet announced on Thursday.
Speaking at a press conference on Thursday, Mr Perrottet said that from Friday the two square meter rule indoors will be abolished and QR codes will now only be required in boxes of night and music festivals of more than 1000 people.
Hospitals and aged care facilities will continue to use their current registration systems.
Spread the latest news on COVID-19 with Flash. Stream over 20 global and local news sources. New to Flash? Try 1 month free now
Singing and dancing will now be allowed "in all places" except music festivals – where they will be allowed from next Friday.
Mr. Perrottet also announced changes to work restrictions.
"Also from tomorrow, the recommendation to work from home will change and be referred to the discretion of employers," he said.
Starting next Friday, more changes will come into effect, including changes to the rules around masks.
"Masks will only be mandatory on public transport, airplanes and inside airports, hospitals, disability care facilities, correctional facilities and indoor music festivals with more than 1,000 people.
"Masks will continue to be encouraged in indoor settings where people cannot maintain a safe distance from each other, as well as in customer-facing retail businesses," the Prime Minister said.
Each state government agency will review where it may be appropriate for personnel in contact with the public to wear masks.
The 20,000-person cap for music festivals will also be removed, and singing and dancing will be allowed, but double-dose vaccination requirements will remain for indoor music festivals of more than 1,000 people.
Additionally, hotel quarantine for unvaccinated travelers entering the state will be reduced from 14 days to seven days starting Feb. 21.
Mr Perrottet said the new rules were "measured and proportionate".
"We don't want restrictions in place any longer than necessary and with hospitalization and intensive care rates trending down, now is a good time to make sensible changes.
"As we continue to emerge from the pandemic, we are working to keep people and people at work safe so that life can get back to normal as quickly and safely as possible."
He said the loosening of the rules was facilitated by the efforts of people "across the state," particularly regarding a 95% vaccination rate.
"I know it's been a very difficult two years here in our state, a lot of people have made huge sacrifices," he said.
Perrottet added that the pressure on hospitals from the Omicron variant had eased.
"We have been under downward pressure on our hospital system. We said that as we move through this phase, the key metric for us has been hospitalizations and ICUs.
"There are very nice signs in hospitals right now across our state.
"Our frontline healthcare staff have done an incredible job of protecting the community and we need everyone to step up and do the right thing and get their booster shots to keep themselves, their families and loved ones safe. the community."
More soon