Transcript by Bruno Fernandes of the Atletico Madrid v Man Utd press conference February 22, 2022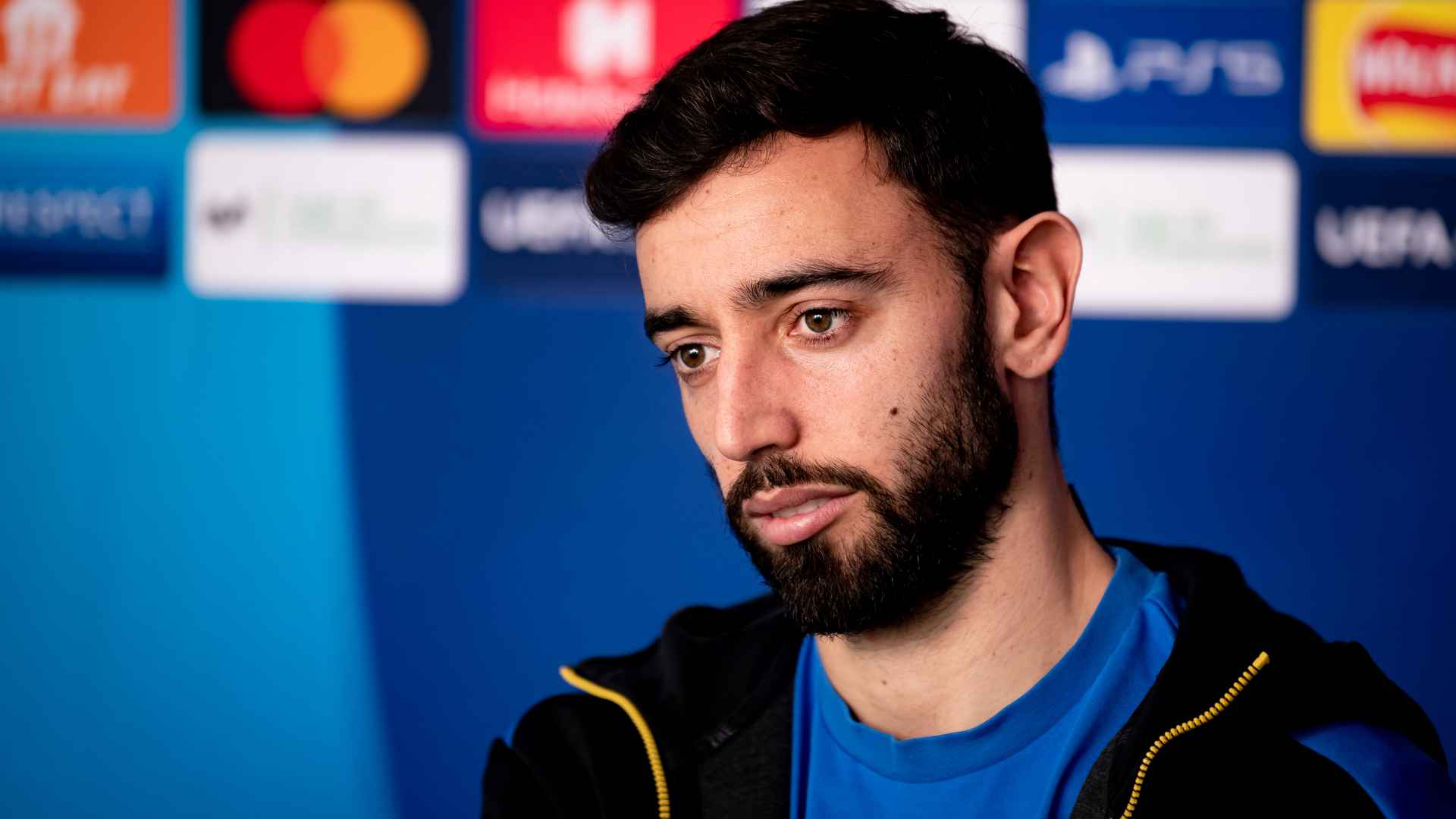 As one of the senior players and most influential players in the team may I ask you…there has been a lot of talk about unity or lack of unity and players maybe will in different directions. What does it feel like on the inside, because it's clear that you have to go in the same direction if you want to have any chance of succeeding?
"Honestly, I don't know what people mean by that. I was doing an interview now and they asked if Jadon was doing my celebration. I don't think it's something that happens in different ways. I saw the game and Harry's goal and I see Paul running behind him and sliding into his lap, happy for him. I looked at his head and I said "finally he scored with that big head!" I honestly think it's people trying to complain and make a fuss about this club, because we know that when people talk about this club or a player from this club, they go around the world with their voice and it's something they want. For us it doesn't mean anything and for us, as I said before, if we stick to the plan and stick together, that's the main thing. Stay together and win together.

I wanted to ask you about your compatriot in the national team, Joao Felix. You will face him tomorrow. He's not showing his true potential for Atletico at the moment, so is it the club's problem or the player's problem and what advice would you give him?
"I don't know what the problem is. What I do know is that he has incredible quality, he has enormous potential and he is still very young. So I think sometimes you forget the age of his players and at his age he is still in a growth phase. When Atletico bought him he had only played six months in Portugal's First Division, which shows the kind of quality he has, as not just any club would pay the price. money Atletico made for him. We also know that Atletico weren't the only club chasing him, so they were really keen to get him as soon as possible. Obviously, the qualities must go hand in hand with the team itself and everyone knows what [Diego] Simeone asks you, he likes aggressive players. We know he [Joao Felix] is a very technical player, he can also defend, I believe, I played with him and I know he can do it. But I think he's a player who needs a bit of freedom but I don't know what's going on at the club so I can't really comment on that.
"I can say what I saw [of him] in Benfica. What I saw at Benfica was a player who can reach a level that very few can reach. So I think he has all the qualities to get there and I think later in the future, or sooner or later, he will, whether at Atletico or elsewhere. When I talked to him, I talk about his personal life with him, I don't really talk about his football situation. I think when I talk to him it's usually about personal things, how he's doing and that's it. I don't really go beyond that and talk about what's going on at the club and what he thinks, what he wants. But I know he is a very good guy, he has great quality and I'm sure whether it's at Atletico or another club in the future, he will have a great career if he continues as he is. ."