Tamil Nadu Health Minister Threatens Legal Action Against BJP's Annamalai | Chennai News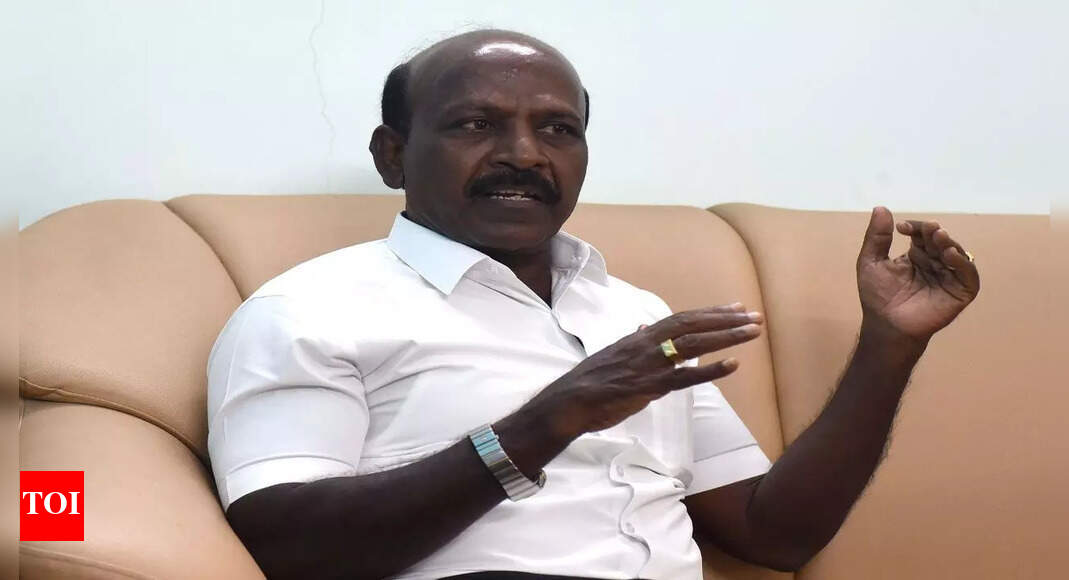 CHENNAI: Tamil Nadu government will take legal action against BJP state chairman K Annamalai if he does not express regret for making 'false allegations of corruption against the Ministry of Health in purchasing a health blend for pregnant women," Health Minister Ma Subramanian said. tuesday.
Subramanian said Annamalai made false allegations because the agency he favoured, owned by a Ramachandran, was not eligible for the contract.
During the opening of the financial bids at the Tamil Nadu Medical Services Corporation on Tuesday, Balaji Surgicals emerged as the lowest bidder among five competing parties, he said. "They will provide the maternity kits for the program, not Anita Texcot as mentioned by Annamalai. Anitha Texcot was the second bidder," he said.
"He brought two charges against us. First, he said there was a loss of Rs 77crore to the Treasury as we did not buy Aavin's health mix. He also said we were buying it from another company for the benefit of Anitha Texcot. We proved him wrong on both counts. Aavin does not make health blends for pregnant women," he said.
In 2018, when the tender was first launched, the government paid Rs 1,996.09 per kit. This includes Rs 194.88 for a 500ml ghee purchased from Aavin. In the latest bid, the lowest bid was Rs 2,180.71 including Rs 219.52 for the same amount of Aavin ghee.
"The cost has increased by 9.6% since 2018. However, this may not be the final price. TNMSC will negotiate with the lowest bidder to further reduce the price. We want to keep the cost below Rs 2,000. Or we may have to seek permission from the finance department," he said.