STELTER: Press conference error proves virus is far from over with Manitobans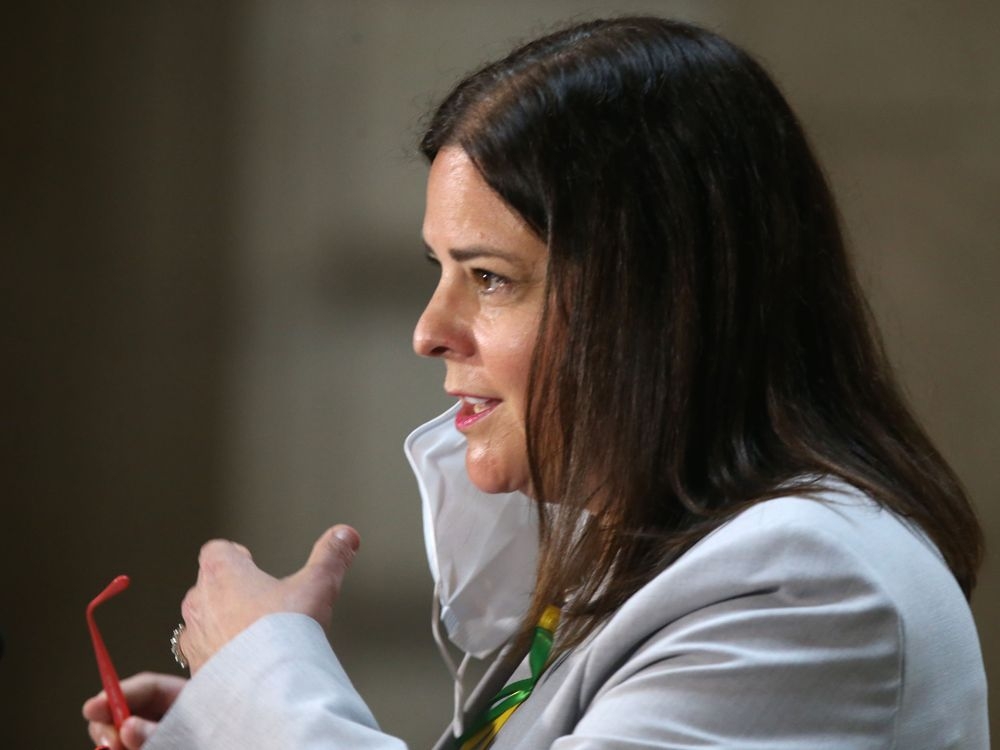 Content of the article
Despite the Manitoba government's best efforts to sweep the COVID-19 pandemic under the rug, it was thrown in their faces on Wednesday.
Content of the article
A planned announcement for the River Park Gardens Personal Care Home in St. Vital had to be moved at the last minute to the Manitoba Legislature due to a COVID-19 outbreak at the facility.
It was a stark reminder that COVID-19 is not done with us and that the government should take notice instead of repeating platitudes and failing to institute common sense public health measures.
Content of the article
As far as anyone knows, if the province hadn't dropped mask-wearing or removed isolation requirements last month, this situation wouldn't have happened at all.
At the very least, this misadventure provides ammunition to the official opposition. NDP Leader Wab Kinew offered a wry smile when asked about the press conference, knowing he could jump on the question.
"Let's be honest, COVID isn't over," he told reporters. "COVID is still with us and the government continues to get these very obvious reminders that COVID continues to be with us."
Content of the article
Kinew is right on this one.
This long-term care announcement should have been standard procedure, but instead it turned into the most interesting thing to happen in the Legislative Assembly on Wednesday.
It is impossible to legislate out of a pandemic and this government is doing everything it can to make that happen.
The province needs to reinstate some basic public health measures. The floodgates experiment failed. This is where I'm going to lose some of you, but hear me out.
I'm in no way asking the province to send us to another lockdown, but things like masking or isolation requirements are easy things to bring in to help curb the spread.
"There aren't as many people going to the hospital now that we have great vaccination rates," you can angrily type in the comments. Just look east to our friends in Ontario and Quebec, where hospitalizations are skyrocketing.
Content of the article
If there's one thing Manitobans should know by now and it's what happens in Ontario generally happens here, it's true for all waves so far.
Also, why are hospitalizations still the metric people use? The symptoms of long COVID sound horrifying and are something we don't fully understand yet. This whole "do it for yourself" mentality is deplorable, does anyone have more empathy?
Letting the whole population get sick with COVID-19 is not the way to end this pandemic.
The Manitoba government has a unique opportunity to be proactive and restore basic public health measures to protect Manitobans who are most vulnerable. Again, this is not a request for confinement.
It may be too late, but it's worth it.
Content of the article
Most people mask up in public anyway and hopefully most people are isolated when they are sick, but there is no harm in reinstating these measures.
For the PCs, perhaps they see this current COVID-19 situation as "damned if you do, damned if you don't." If they introduce some basic public health measures, a vocal minority will cry foul, saying their freedom to breathe openly in someone's face is a violation of their rights. While many others will continue to hammer them for doing absolutely nothing.
Masks never needed to be a political issue, but somehow we managed to make one. Overall, this is one of the easiest ways to protect yourself and others in public.
If Manitoba stays on the current trajectory without public health measures, we could get caught with our pants around our ankles and the results would mean more people getting sick than necessary.
A lot of people are unhappy with PCs and if they want to have a chance at re-election next year, they should probably stop letting Manitobans dry.
Twitter: @steltsy94