Representative Dr. Arya attends a press conference at FCCJ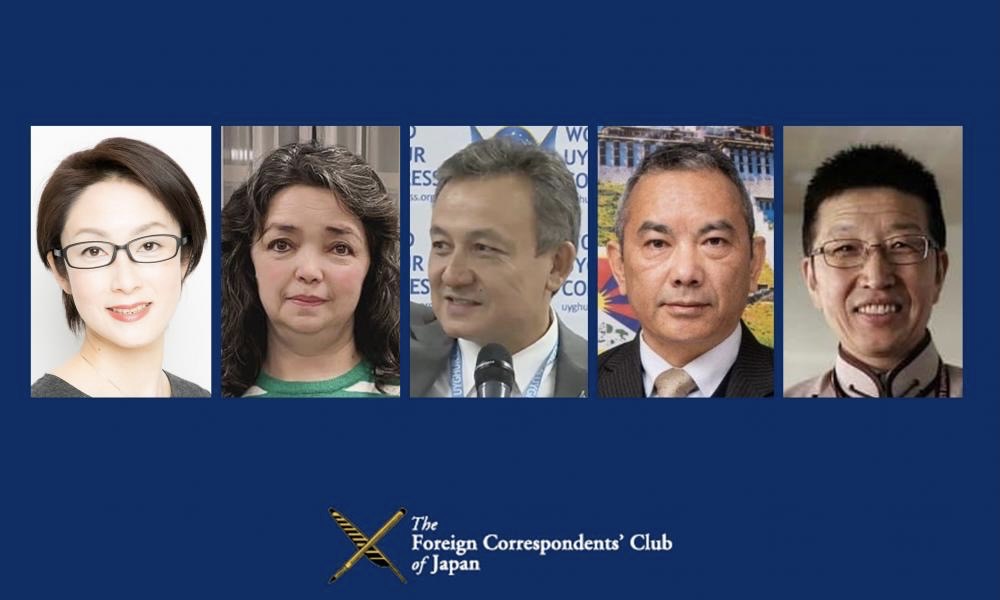 Tokyo: Representative Dr. Arya Tsewang Gyalpo, Liaison Office of HH the Dalai Lama for Japan and East Asia, today attended a press conference titled "Protest Against Oppression of Human Rights Man in China" at the Foreign Correspondents' Club of Japan. China under Xi Jinping has intensified repression and repression in the occupied territories to obliterate the distinct identity and culture of the people of these regions. The growing violation of human rights and religious freedom has forced the people of these occupied regions to come together and appeal to the international community to condemn the Chinese atrocities and the heinous policy aimed at annihilating these nations.
The Uyghur Congress of Japan hosted the press conference and the panel is made up of representatives from Uyghurs, Tibet and southern Mongolia. Keynote speakers Mr. Dolkun Isa, President of the World Uyghur Congress, and Ms. Qelbinur Sidik, a concentration camp survivor, traveled from the United States and the Netherlands to address the conference.
Representative Arya clarified that the issue of Tibet, East Turkestan and Southern Mongolia was not only the issue of human rights and religious persecution, but the brutal invasion of independent nations by a neighboring tyrant . He urged world leaders to consider the issue of these three nations as unresolved international issues. He briefed the assembly on how the once peaceful borders of India, Nepal and Bhutan became unstable after the Chinese occupation of Tibet. The international community's continued silence on the issue spawned today's invasion of Ukraine; tomorrow it may be Taiwan, Senkaku Island, Okinawa and the northern territories of Hopporyodo, he warned.
Mr. Dolkun Isa spoke about the critical situation in Uyghur and how people are still suffering and being held in concentration camps. He lamented the weak language adopted in the UN High Commissioner's report, which was released recently, and the way he refrained from describing the genocide that is happening in the region. Xinjiang, a Chinese name for the Uyghur region, means "new territory", indicating that the region is not historically part of China, he said.
Ms. Qelbinur Sidik explained to members of the media how she worked as a teacher and how she was detained and suffered in the concentration camps. Mr. Olhunud Daichin, Vice President of the Congress of Southern Mongolia, explained how the Chinese communist regime invaded southern Mongolia and how the government has sinicized the region. Ms. Kanae Doi, Japanese director of Human Rights Watch, spoke about Japan's position, perspective and support for human rights in the world.
Mr. Khaldon Azhari of PanOrient News Corporation moderated the event and Q&A session. Representative Arya distributed the book "100 CCP Atrocities in Tibet" to members who interacted with him after the conference. About thirty members representing different media participated in the conference. Mr. Tselha from the Tibet Office, Japan, accompanied Representative Arya to the press conference.
–Tibet Office Report File, Japan .