Press freedom in Kyrgyzstan is headed in the wrong direction – The Diplomat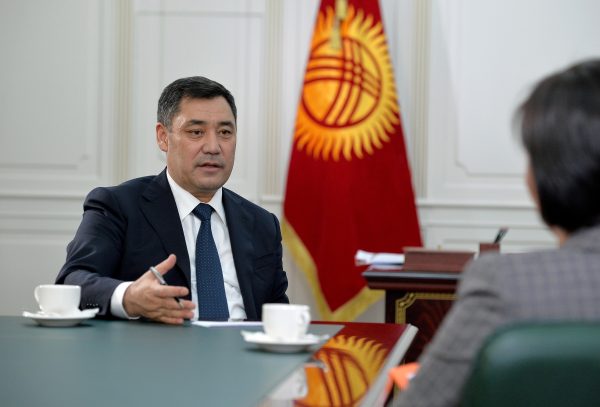 Debate

|

Opinion

|

Central Asia

We have seen how important it is for the citizens of a country to know the truth and be exposed to more than propaganda. Kyrgyzstan's setback is deeply worrying.
The press freedom situation in Russia went from bad to catastrophic overnight. This is worthy of attention and alarm. But it should also serve as a warning for what is happening nearby – especially as there are more democratic countries in the region where journalists are now increasingly at risk.
The atmosphere for a free press in Kyrgyzstan is in decline. The pressure against independent media in Kyrgyzstan is not new, but the latest developments signal a dangerous and worrying turn in a country known as the most democratic in the region.
Ahead of President Sadyr Japarov's election in 2021, he declared his support for the "Treaty on the Rights and Freedomsduring his presidential campaign, pledging to guarantee freedom of expression, democracy, the rule of law and human rights in Kyrgyzstan. But recent events in recent months challenge that commitment and set a dangerous precedent for press freedom in the country.
In January, Police stormed the offices of Temirov Live, the independent media outlet of OCCRP member Bolot Temirov, forcing staff to lie on the floor face down with their hands behind their backs. Temirov was arrested and charged with drug possession after police found a small packet of marijuana on him – which several witnesses and Temirov himself said had been planted. The police also confiscated computers from the point of sale. It is no coincidence that their latest investigation focused on an alleged corruption scheme involving the family of Kamchybek Tashiev, the head of Kyrgyzstan's security services, who took part in the raid.
Other forces also appear to be obeying government orders. In February, four pro-government activists, backed by a former MP, held a press conference calling for the passage of a "Foreign Agents Act" and its use against award-winning independent outlets like our Member Center Kloop and our partner Radio Azattyk. Before Russia invaded Ukraine, the Russian government used such a law to suppress independent media.
The press conference in Kyrgyzstan was sponsored by a former MP, Tursunbai Bakir Uulu, who has long been a supporter of the "foreign agents" legislation. Speakers – all vocal supporters of Japarov – repeatedly called on the parliament of Kyrgyzstan to pass a law on foreign agents and encouraged public protests against independent media.
Then the government has launched a criminal action against another independent media, Kaktus Media, alleging "war propaganda" for reposting an article from a Tajik media about a recent border dispute between the two countries. These incidents, combined with the introduction of a new "false news" law last August, which was condemned by human rights groups, it all adds up to a threatening trend for press freedom in Kyrgyzstan.
After being monitored and hacked into his social media accounts, Kloop launched a webpage that documents all media attacks in the countryside.
Further tightening the noose on independent media, the Kyrgyz government last month proposed a new procedure that would allow the Culture Ministry to block websites accused by anyone of spreading fake news, even in cases where there is no evidence. is provided.
In my work training young Central Asian journalists on how to investigate crime and grand corruption, I have seen that real change is possible. There is energy and enthusiasm around investigative journalism; it feels like a new era for the kind of reporting that has the power to be accountable.
OCCRP recent surveys with Kloop in Kyrgyzstan showed corruption at the highest levels of government, sparking protests that helped bring down the previous administration and usher in the current administration. It would be a great disservice to Japarov to crack down on one of the very effective tools that actually helped bring him to power. He needs to be more vocal in supporting independent media.
Many people in Kyrgyzstan rushed to Bolot Temirov's offices as the raid unfolded. What happened to Temirov can happen to any citizen, anywhere. Kyrgyz citizens must defend their journalists. Foreign governments providing aid to Kyrgyzstan must link that aid to press freedom and democracy. And donors who care about a free press and democracy must fund investigative reporting in this important region. This new media crackdown can also be taken as a sign that the country's burgeoning investigative journalism is working and is an effective tool against corruption.
We have seen how important it is for the citizens of a country to know the truth and be exposed to more than propaganda. Above all, Kyrgyzstan still has independent journalists who can do their job, hold their government to account, and show the truth to their citizens – for now. But as the world watches the horrors imposed by Russia on Ukraine, we must not forget that other countries can still be saved from a rollback.