Press conference – Pioli: "No easy teams in the Champions League. I highlighted our negative numbers against the English to motivate the group"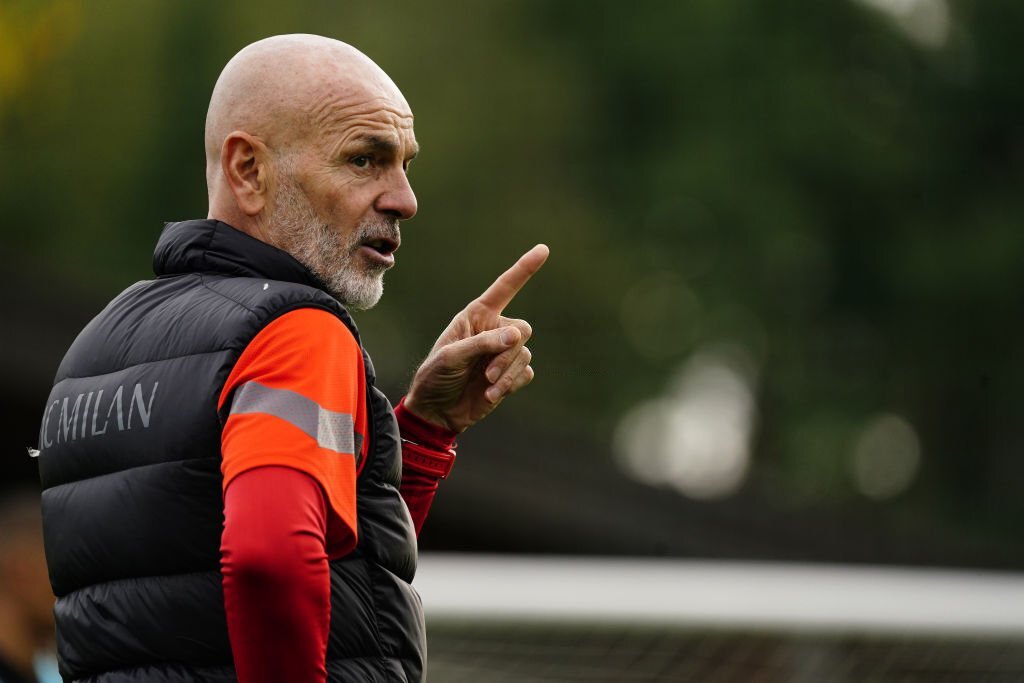 AC Milan head coach Stefano Pioli spoke to the media at a press conference today ahead of the Serie A game against Cremonese. But, he was also asked about his thoughts on the Champions League round 16 draw which pitted the Rossoneri against Tottenham Hotspurs. Here are the words of the blunderer:
"Champions League? No easy opponents. We will prepare as best we can. Tottenham are a strong opponent with an excellent manager. You have to play well and do it consistently, the games are prepared with a strategy and you must not get carried away with the episodes that will be in the game. They will be determined and motivated but we will have to be too, that's is an important moment, there are two games left before the break and we want to get there as well as possible. Nobody expected Napoli to score all these points, we will have to stay as close as possible."
Is it an easy draw?
"No, but unbeatable and perfect teams do not exist. There are difficulties, but the results have shown that we are strong. We have negative numbers with the British, we have to improve. We know that the level of our performance will have to be very high. If we have reached this level, it means that the team has certain characteristics of depth and value. We will play with the intention of passing the round.
On Ante Rebic and Divock Origi, Pioli said:
"We play a lot with a lot of mental and physical energy expenditure. When I can alternate attackers, I always do. We try to maintain a high level and take advantage of the physical condition of our players. I have very good memories of Zini as a player, I go back to the stadium where I scored my only goal in Serie A. (Giovanni Zini is the stadium of Cremonese).
On Zlatan Ibrahimovic:
"We all hope that Zlatan can come back to play and feel good. His recovery is progressing well. Anything can happen by February. In the Champions League, timing matters and how you get there, I hope to have the best team possible."
You've already beaten Antonio Conte in a derby before…
"The derby is a different game from the Champions League. I understand the questions but there is still a lot of time. We are focused on the next two league matches before the break. Conte is a great coach who has won a lot and who gives a good mentality to his teams. They have very important individuals and many strong players who know us well. It will be a fascinating and balanced challenge on paper.
On the problems of the English teams:
"We will see it in a few months. The level is very high, there is no doubt about it. But ours is also growing, we have three Italians in the second round. Our path is made of stages and this is one of them. Playing the first game at home will be a factor, we have to try to do well there. In the offensive phase all our attacking midfielders have freedom of movement, they must read the spaces well and attack them. Charles (De Ketelaere) must collaborate with his teammates when he has the ball, without him he must respect benchmarks. Coaching? I will understand better in today's training and choose who to start from the beginning. It is not the quantity of minutes that counts but the quality. It may also be more important to come in from the bench during the game," said Pioli.
Marko Lazetic scored a hat-trick in the Primavera game against Atalanta yesterday…
"I'm very happy for him, we're all following them very carefully and we're ready to let everyone play. I don't look at the ID card. Lucidity in front of goal? All things can be improved, technically and mentally, if we play every ball as if it were the decisive ball, we get closer to a higher level. It's important to create chances to score, you have to have stubbornness, ability and determination to score a few more goals."
Pioli on Rade Krunic:
"He has different qualities than attacking midfielders. When a player is smart, no matter where he plays, I only have positive judgments about him.
"Any of my players must think they are decisive in important matches. I highlighted the negative results of Milan's story against the English to motivate the group. In defence, we lack attention and collaboration, talking on the pitch is very important.
Pioli concluded:
"We don't think we're puncture-proof so as not to concede anything to the opponents. Not conceding a goal would give us a great guarantee of positive results.