Post-Dispatch Reporter Wins Freedom of the Press Award After Attack on Missouri Governor | Policy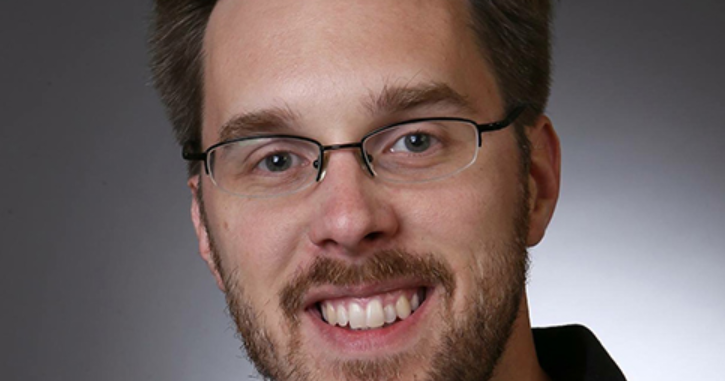 JEFFERSON CITY — The National Press Club honored St. Louis Post-Dispatch data reporter Josh Renaud with a freedom of the press award after discovering that teachers' Social Security numbers could be exposed to the public due to loopholes on a state website.
After Renaud alerted the Department of Elementary and Secondary Education to the problem, Governor Mike Parson ordered the Missouri State Highway Patrol to investigate Renaud and described the incident as a "hack".
The National Press Club announced on Thursday that Renaud had won the 2022 John Aubuchon National Prize. Aubuchon was a former president of the press club "who took a keen interest in press freedom issues," the Press Club said. .
The club chooses a national winner and an international each year.
In a joint statement, Jen Judson, president of the National Press Club, and Gil Klein of the National Press Club's National Journalism Institute, said Renaud had produced "a solid body of journalistic work over the course of his career" but that the Press Club was "particularly impressed". with Josh's recent journalism involving a vulnerability he discovered on a website owned by the Missouri State Department of Elementary and Secondary Education.
"This vulnerability had left public educators' social security numbers exposed and Josh's diligence resulted in the security flaw being patched," the Press Club said. "For this work, Josh received the Horace Mann Friend of Education Award from the Missouri National Education Association. But his surveillance reporting also drew scorn and threats from Missouri Governor Mike Parson.
"Parson announced a criminal investigation into Renaud's work and called his public service reporting 'hacking' and accused the Post-Dispatch of having a vendetta against him," the statement continued.
Parson promised at a press conference that he "would not let this crime against Missouri teachers go unpunished" and vowed not to be "a pawn in the media's political vendetta."
The Press Club said: "Although it has become a deeply regrettable national trend for some public officials to attack the press, we felt it was a particularly egregious example as the Governor of Missouri called for Renaud to be punished even before until an official investigation has begun. square."
He pointed out that Renaud alerted Missouri public education officials to the security breach before the story was published "and agreed to withhold the story until officials had time to fix it. ".
Indeed, Education Commissioner Margie Vandeven planned to fire Renaud before Parson threatened him, the Post-Dispatch reported, citing documents obtained from the governor's office through a Sunshine Law request.
After the Highway Patrol completed its investigation, the agency forwarded its report to the Cole County prosecutor, who declined to press charges in the case.
"We are honored that the National Press Club has chosen to recognize Josh for his work, as well as his courage and grace in the face of a difficult situation," said Alan Achkar, editor of Post-Dispatch. "We have an obligation to serve the public and to hold government agencies accountable. Officials may try to intimidate us, but we will not deviate from our mission. Josh is a top-notch journalist, and he regularly proves why public service journalism remains vital to our society.
In a statement, Renaud said: "I feel privileged to work as a journalist in a country where freedom of the press is enshrined in law. But my ordeal shows that we cannot take this freedom for granted. We must hold accountable public officials who use their power to intimidate journalists.
A spokeswoman for Parson did not immediately respond to a request for comment Thursday.