Patriarchal Culture Roots Gender Inequality: Minister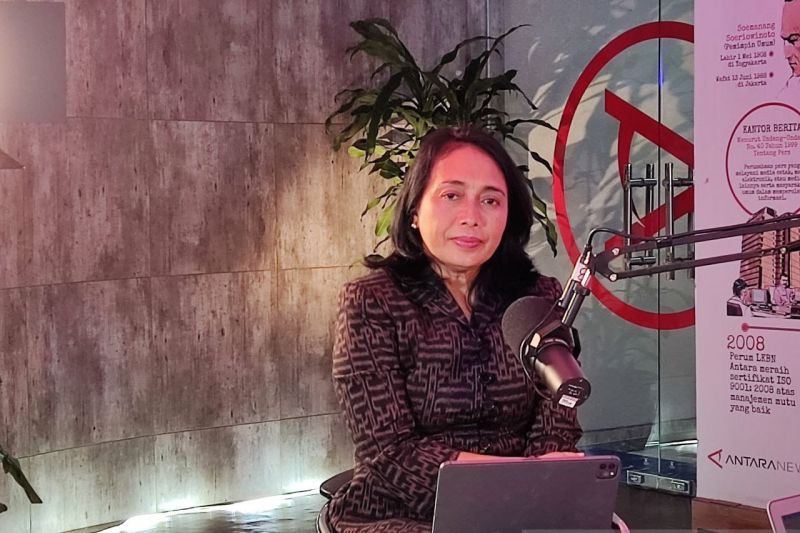 Patriarchal culture entrenched for centuries is one of the factors that limit opportunities for women to enjoy equality in development, to enjoy the benefits of development
Jakarta (ANTARA) – Women Empowerment and Child Welfare Minister Bintang Puspayoga has said patriarchal culture is at the root of the inequality experienced by women.
"The patriarchal culture rooted for centuries is one of the factors that limit women's opportunities to enjoy equality in development, to enjoy the benefits of development," she added in an interview for the ANTARA podcast here on Wednesday.
The Indonesian government pays special attention to the issue of women and children because, in reality, they are still categorized as vulnerable groups.
Puspayoga highlighted the need for synergy and collaboration between ministries and agencies to overcome the issues of women and children.
Related news: Women with disabilities face greater discrimination: Minister
Furthermore, she felt that efforts to address these issues should be carried out by approaching religious leaders, traditional leaders and local community leaders.
Citing an example, the minister said that in 2020 the issue of Kawin Tangkap (capture and marry) local tradition – which is a form of bride kidnapping – in Sumba, East Nusa Tenggara, was addressed by approaching religious leaders and traditional leaders in the area.
According to her, the practice of Kawin Tangkap should no longer be practiced as it contains elements of violence against women and undermines the dignity of women.
Related News: All parties must support female SME entrepreneurs: ministry

The practice of exchanging women for two horses for marriage is demeaning to women, she pointed out.
Puspayoga also stressed that the commitment of regional governments, religious leaders, traditional leaders and community leaders is essential to eradicate cultures that are no longer relevant in the current times.
"Because we know culture is not static. Culture is dynamic, which can evolve over time," she remarked.
Related News: Indonesia to raise food issue at G7 summit for partner countries
Related News: Nusantara will be the basis for future-oriented economic development: Jokowi