Official pushes Chinese government program at tense Olympic press conference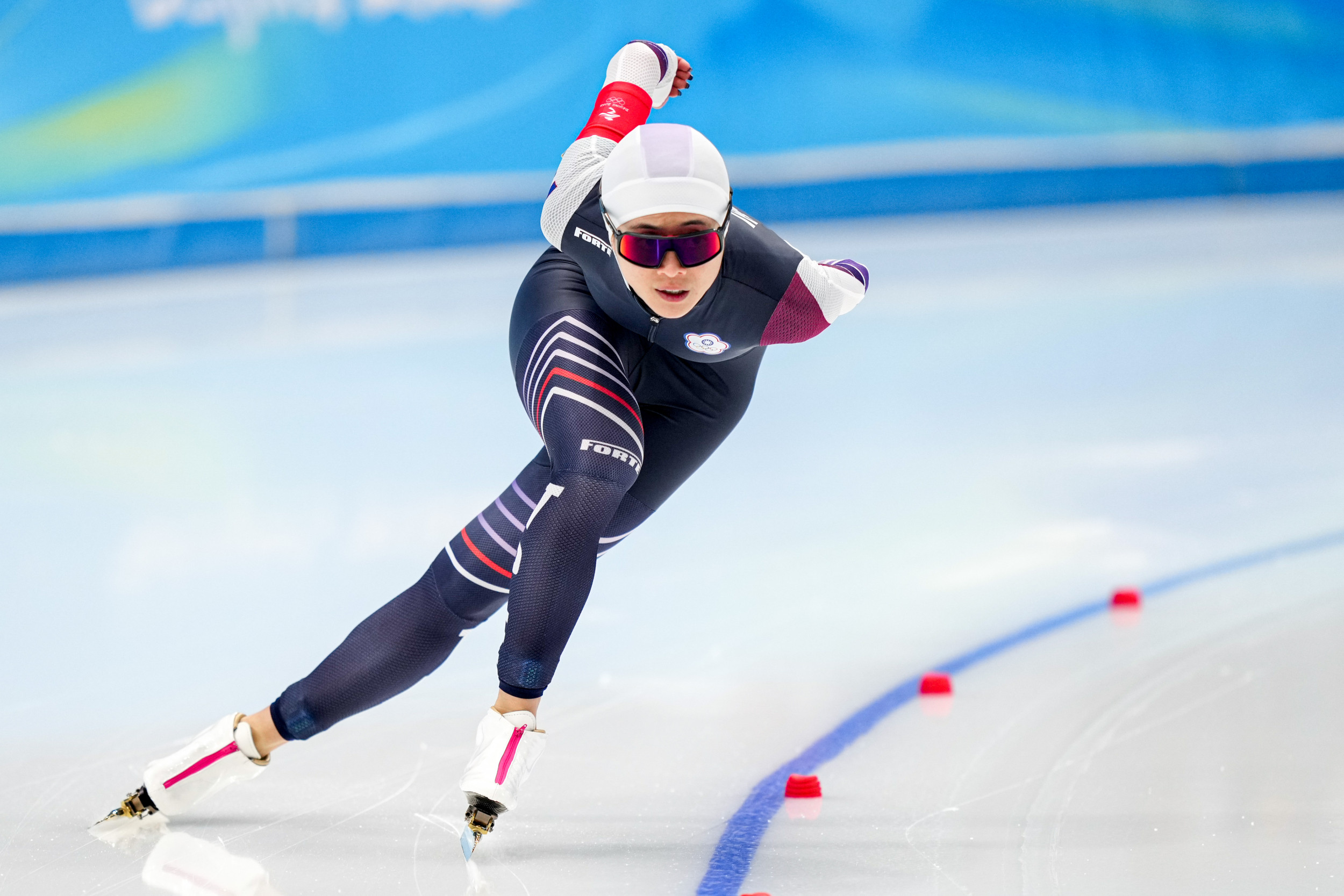 The final daily press conference for the Beijing 2022 Olympics ended on a tense note on Thursday, just three days before the games closed, when the International Olympic Committee failed to stop a Chinese Olympic official from intervening. on a number of politically sensitive issues.
Yan Jiarong of the Beijing Olympic Games Organizing Committee (BOCOG) had the final say on Taiwan and Xinjiang-related topics, while IOC spokesman Mark Adams insisted that the games were a platform for cooperation between nations, despite political disagreements outside of the competition.
The IOC believes that sport and politics should not mix.
Following a reporter's question about Taiwan and the island's claim that it was forced to participate in the opening and closing ceremonies of the Winter Olympics or face sanctions under the Olympic Charter, Adams said all National Olympic Committees are obligated to participate in the events.
Taiwan, known officially as the Republic of China, has competed under the ambiguous banner of "Chinese Taipei" since 1981, a decade after it was expelled from the United Nations in favor of the People's Republic of China.
"It's something that we really have to take a very solemn position [on]said Yan, speaking in English before reading prepared remarks in Chinese. "There is only one China in the world. Taiwan is an indivisible part of China," she said through an interpreter. "We are still against the idea of ​​politicizing the Winter Olympics."
Adams didn't seem to anticipate the swap but said this when pressed on the political nature of the BOCOG official's comments: "Our concern here is with the 206 National Olympic Committees… There are a lot of points of view on all kinds of things around the world, but our job is to make the games happen."
When another reporter asked if Adams was convinced that the IOC uniforms made by Olympic sponsor Anta – a Chinese sportswear brand – did not include products made by Uyghur forced labor, the committee's spokesperson replied "yes".
"No production took place in Xinjiang, nor [did] all inputs or raw materials come from that region," Adams said.
"To be clear, none of these materials used in our Anta sports uniforms contain cotton, only recycled polyester, nylon and acrylic." The official IOC outfit, he said, was made with cotton sourced from outside China.
The Chinese government has consistently denied reports from human rights groups and testimonies from survivors of mass internment camps in northwest China, where the United States and other Western governments believe that human rights violations amounting to genocide are taking place against the local population of Uyghurs and other predominantly Muslim minority groups.
These assessments include allegations that Uyghurs are subjected to forced labor in cotton production, while conditions in Xinjiang have also played a central role in the decision of major capitals to join a diplomatic boycott of the games.
After Adams' response, the BOCOG spokesperson intervened once again. "I feel compelled to make a very quick comment," Yan said, before switching to Chinese. "I think the so-called forced labor in Xinjiang is a deliberate fabricated lie. Relevant organizations have provided a large amount of facts to dispute this."
Later, she would speak on the matter for a second time, describing questions about Xinjiang as "based on lies" and "false information" that had been challenged by "strong evidence".
"That's a point of view from Madame Yan. I don't think it's particularly relevant for this press conference. It's certainly not relevant for the IOC," Adams said. "We are very, very concerned about the protection of human rights in our sphere, which is in the Olympic Games… We leave it to other organizations, the United Nations, international organizations, to look at aspects outside of what's going on here."
The press event – the last to last BOCOG briefing before Sunday's closing ceremony – also featured an appearance by Wei Yining, who is one of 19,000 volunteers working with athletes and organizers as part of of the closed loop of the Beijing Games.
She was unexpectedly asked about Chinese tennis player Peng Shuai, the allegations she made against a former senior government official, as well as her well-being in the country.
Pausing for a moment to listen to the translation in his right ear, Wei said, "I'm sorry, I don't really know that."