No stabilization observed, accumulation of enemy forces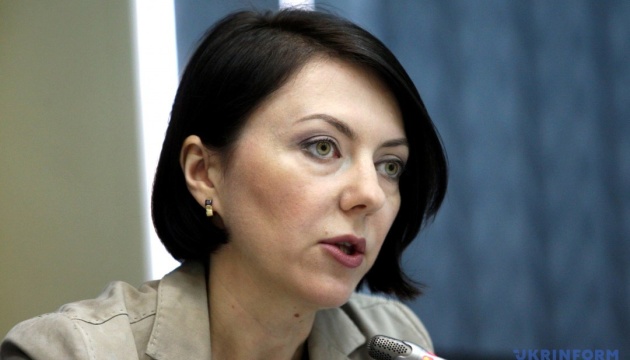 No stabilization is observed in Ukraine because the Russians are massing troops there, while their ultimate objective is to seize the whole of Ukraine.
This was announced by Deputy Defense Minister Hanna Maliar, who spoke at the national telethon, reports a correspondent of Ukrinform.
"People are waiting for news every day, but some military operations take days and sometimes weeks. And what is happening now seems to be some kind of stabilization, but in fact it is not. enemy is accumulating forces, there is no calm, no stabilization.The Russian army is trying to carry out its minimum plan – to seize eastern Ukraine.If they continue to change their plans in depending on the operational situation, we have to understand that their ultimate goal is the whole of Ukraine," Maliar said.
Read also: Russia continues to move troops to Ukraine's border regions – General Staff
As Ukrinform reported earlier, according to the General Staff, Russia continues to move troops to regions bordering Ukraine. In particular, the occupiers are moving tactical groups of battalions from the Eastern and Central military districts to the border areas of the Belgorod, Voronezh and Kursk regions.