Mokah Jasmine Johnson holds a second press conference on the housing crisis in Athens | City News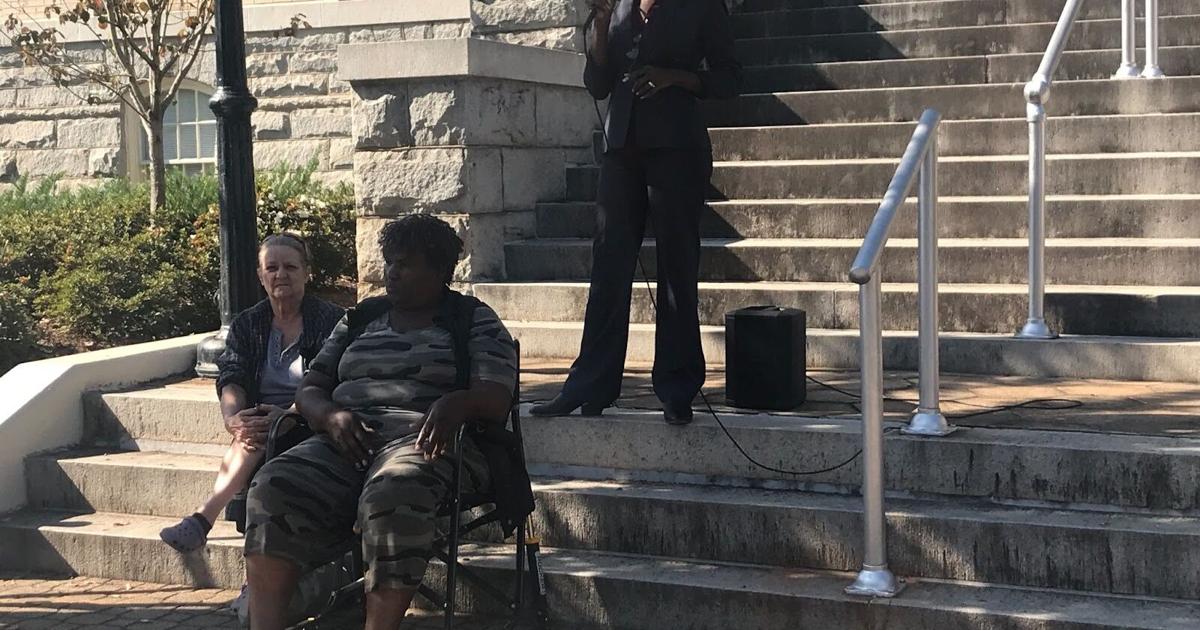 Mokah Jasmine Johnson, Democratic candidate for Georgia House District 120, held her second press conference to address the housing crisis in Athens and to call on the Georgia General Assembly to end the rent control ban in Georgia at City Hall on Monday.
Johnson began by outlining the need for state rent control to keep predatory investors and landlords out of the community.
"We're not asking our local government to break the law," Johnson said. "We call on our state legislators to give local government control, so they can protect our tenants from greedy landlords, by repealing [the] Georgia ban on rent.
This issue arises when Florida-based real estate firm Prosperity Capital Partners buys units in the Lexington Heights, Highland Park, Rosemary Place and Hidden Pines neighborhoods.
Johnson then introduced Georgia House District 118 Representative Spencer Frye, who defended the right of local governments to control decisions about housing, rent and wages.
"There is a statewide ban on allowing residents to set the minimum wage," Frye said. "It's another way to improve our community. We have a huge service industry population that cannot rent, and they certainly cannot buy houses here in Athens.
The next speaker was Broderick Flanigan, an artist and resident of Athens who is part of a campaign on behalf of displaced tenants by Prosperity Capital Partners. He said the campaign sent a letter of demand to the investment company, the property management and some of the owners of the property management companies.
"We gave them a week to respond, which ended on Friday, October 14, and we have yet to hear a response from the owners of Prosperity Capital Partners, or the owners of Strategic Management Partners and their affiliates." , Flanigan said. "We've since inundated some owners and investment partners with a social media campaign to let them know we're not going to tolerate this."
The campaign also met with Mayor Kelly Girtz, contacted the sheriff's office and Chief Justice Eric Norris.
Tenants and former tenants affected by the city's housing crisis also spoke at the conference. They criticized the government, churches and other institutions for serving those affected poorly.
"They can do more than they say," Lisa Walker said in reference to local politicians, including Mayor Girtz and Rep. Frye. "I'm just tired. I'm sick of the stuff. I'm tired of the games, because that's all they play, they're games.
Walker is currently homeless.
"It doesn't matter if you're standing here with us, or it doesn't matter if you stay in your apartment, you're afraid to come out," said Barbara Daniel, who lived in Lexington Heights for 22 years. "When your day comes, you will have 60 days to get out of it".
Johnson concluded the conference by listing the resources available on his websiteincluding a petition, donation link, and financial and legal services.