Minister of Health informs Eastern States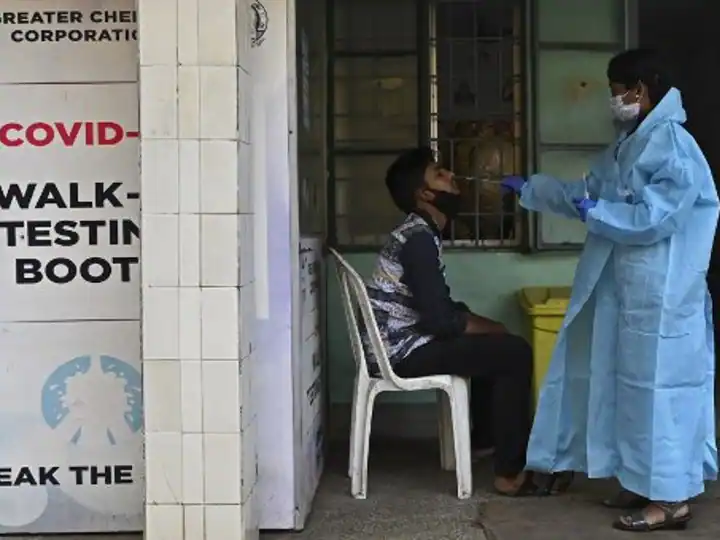 New Delhi: Union Health Minister Mansukh Mandaviya said on Saturday that there was still a need to be vigilant and not let our guard down, although active cases of Covid-19 in most states and the positivity rate had showed a decline over the past two weeks.
Mandaviya urged states to monitor the case positivity rate daily and increase the rate of RT-PCR testing, as most states had a lower share of such testing.
"While active cases in most states and the positivity rate have shown a decline over the past two weeks, we must always be vigilant and not let our guard down," he said during a interaction with five eastern states, PTI reported.
The Minister of Health has advised states to analyze the proportion of vaccinated and unvaccinated among state-level hospitalized cases and deaths and those on ventilators and oxygen support.
He said "testing, tracking, treating, vaccinating and adhering to appropriate Covid behavior" remains the tested strategy, regardless of the variants of the coronavirus.
Mandaviya advised all states to fully and effectively utilize ECRP-II funds to strengthen existing health infrastructure and create new ones as needed.
States were urged to regularly review progress, as funds located under ECRP-II will expire on March 31, 2022.
It was emphasized that this healthcare infrastructure will not only be used during the current pandemic, but will also serve people in the future.
He reminded states to quickly complete the installation and commissioning of PSA plants, LMO storage tanks and MGPS.
The Minister of Health said that vaccination is an essential tool for the management of the pandemic,
In the same vein, he advised states to accelerate vaccination of the entire eligible population, especially the 15-17 age group and those whose second dose of Covid is due.
Mandaviya suggested establishing teleconsultation centers in each district hospital while emphasizing the importance of teleconsultation through platforms such as eSanjeevani.
He also proposed to expedite the establishment of Ayushman Bharat Health and Wellness Centers (AB-HWCs) at the earliest.
Stating that this will help the masses and enable access to healthcare in remote parts of the country, he said these can be used not only during the ongoing pandemic but also for non-Covid healthcare.
State Health Ministers, Principal Secretaries/Additional Chief Secretaries and Information Commissioners from Chhattisgarh, West Bengal, Odisha, Bihar and Jharkhand were among those who attended the meeting.
States shared their best practices during the review meeting.
Chhattisgarh mentioned that proper analysis of vaccinated and unvaccinated people who tested positive is ongoing.
Bihar has highlighted its home delivery initiative of medicines to Covid-19 positive patients isolated at home through the rapid post.
Jharkhand on his part informed about data collection from migrant workers for vaccination.
Find out below Health Tools-
Calculate your body mass index (BMI)
Calculate age calculator through age