Minister encourages working from home to prevent transmission of COVID-19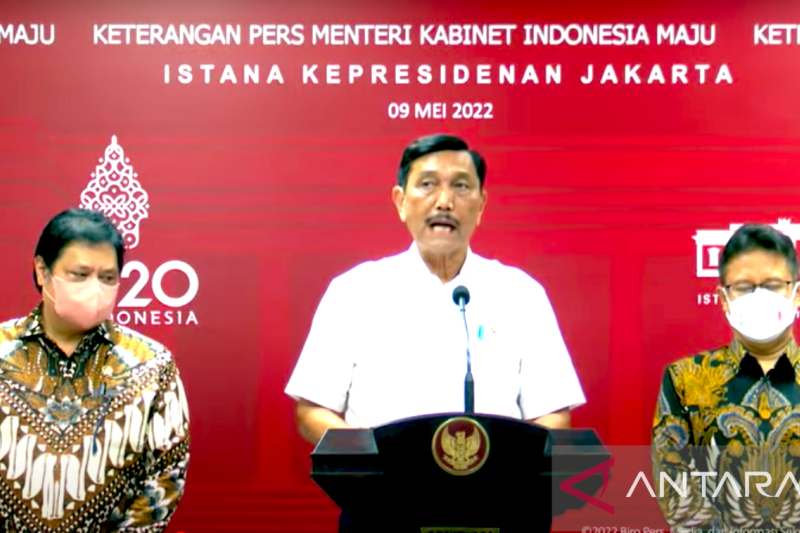 Jakarta (ANTARA) – The Coordinating Minister of Maritime Affairs and Investment, Luhut Binsar Pandjaitan, has called on companies to implement the work from home policy to thwart the risk of COVID-19 transmission after the period of Eid al-Fitr.
"We also call for optimizing the work-from-home policy for a period of time to reduce the risk of virus transmission," the minister said during a press conference at the presidential office here on Monday.
Pandjaitan noted that during the celebration of Eid, the mobility of people venturing outside their homes increased by 48.1% from baseline.
"The recently celebrated Eid al-Fitr has presented an opportunity for a significant resumption of economic activity, and the mobility of people has also increased very rapidly during this period," he said.
Therefore, over the next one to two weeks, the government will strengthen testing and close contact tracing of COVID-19 cases to avoid a potential spike in COVID-19 cases.
He affirmed that as of Monday, May 9, 2022, the COVID-19 pandemic situation in Indonesia was under control.
The improvement of the pandemic situation in Indonesia is reflected in the 97% decrease in the hospitalization rate of inpatients nationwide, which has consequently led the bed occupancy rate in hospitals to only 2 %.
Moreover, death cases due to the Omicron variant of COVID-19 also dropped by 98%, while the positivity rate or transmission rate was less than 0.7%, he pointed out.
This year, for the first time since the COVID-19 pandemic hit, the Indonesian government allowed people to travel to their hometowns to celebrate Eid al-Fitr in view of the improving pandemic situation. in the country.
The government has also urged people joining the homecoming exodus to complete their primary and booster vaccinations.
Those who do not meet vaccination requirements are asked to present a negative COVID-19 test result.
According to data provided by the COVID-19 Management Task Force, as of May 8, 2022, Indonesia had recorded a total of 6,048,431 COVID-19 cases, 5,885,858 recoveries and 156,381 deaths.
Related News: Post-Eid COVID-19 cases noticeable in next 25 days: Minister
Related News: Minister endorses Police Chief's suggestion to implement teleworking for ASN
Related News: More flexible WFH policy needed to prevent workplace infections