Manchin holds a press conference on the situation in Ukraine | Journal-news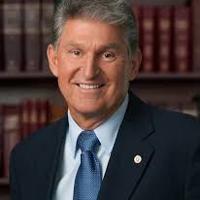 WASHINGTON — Banning Russian oil and increasing energy production here at home, while offering material support to Ukraine so it can fight back, are the best ways for the United States and its allies to harm Vladimir Putin's war efforts, US Senator Joe Manchin said on Monday.
Manchin, DW.Va., spoke at a video news conference with reporters from across the state to discuss the current situation in Ukraine, sanctions against Russia, U.S. energy policy and more .
"The bottom line is this: As an American citizen, I have never been more concerned for my country and the world than I am today about what Russia is doing," he said.
He spoke of the memory of the Cuban Missile Crisis in the early 1960s and the fear of what might happen.
"I have never seen this type of attack on a democratic and freedom-loving country like Ukraine which has embraced democracy and the freedoms that come with it so well and been so savagely attacked," the senator said. . "It's Putin's war. Don't make a mistake."
Manchin said he doesn't refer to it as "Russia's war" because he doesn't think the Russian people would support this war. He also does not believe the Russian military was fully briefed and said they believed they were conducting a military exercise, not a full-scale invasion.
No one expected the resistance the Ukrainian people were facing, the senator said.
"The backbone and spine of the Ukrainian people is incredible, unbreakable and relentless," Manchin said. "I have never been more inspired by anything than what I have seen from (Ukrainian) President (Volodymyr) Zelenskyy and the Ukrainian people."
Manchin took part in the Zoom call with Zelenskyy and other U.S. lawmakers on Saturday and spoke about how impressed he was with Zelenskyy's commitment to protecting his country and his people.
"He knows he's fighting on the right side of history and justice," Manchin said.
The only thing Zelenskyy asked for was air cover. He was not asking for American pilots or planes. He was interested in planes from neighboring countries, which were once communist bloc countries, to which he can have access and which his people already know how to fly to mount an air response.
Manchin said that if these planes go to Ukraine, the United States and NATO must replace these planes so that these other countries are not left defenseless if Putin decides to attack elsewhere.
"We have to do this," Manchin said, citing the commitment of all NATO countries to common defence.
This therefore does not require the commitment of American forces on the ground in Ukraine.
Manchin said he also called for an oil embargo against Russian oil and anything that would give money to Putin to finance "these atrocities against human beings", including women, children, as well as for deliberately targeting civilians.
"I think we're going in that direction," he said. "There's no reason why we can't do this."
Manchin reiterated his desire to increase national energy production, particularly in the Appalachian region, to compensate for what will not be allowed in through sanctions and bans against Russia. He thinks it can replace the 650,000 barrels per day purchased in the United States from Russia.
"We have to increase production and show the rest of the world that we have the ability not only to be independent and to be a superpower in the world, but also to help our allies," Manchin said. "We are showing the commitment of the American people that we are not going to support a dollar of revenue that goes to Putin to do this kind of carnage and atrocities on the Ukrainian people.
"I don't think that's too much to ask."
Manchin was asked about gasoline prices in the United States reaching an average of $4 per gallon. He said inflation was already underway and the war had not helped him, as the embargo was not yet fully enforced, but prices were rising anyway.
"It was a perfect storm," he said, adding that he doesn't know where it will go.
Manchin said the fuel is available in the United States for many needs, the country just needs to find a way to bring it to market. It calls for the completion of the Mountain Valley Pipeline in West Virginia, which will bring 2 billion cubic feet of gas per day to market.
"It can be accomplished in eight months," the senator said. "(The pipeline) is 95% complete. This is the fastest thing we can do to get energy to market, and it needs to be done immediately.
Charcoal is also available. The senator wants to use what the United States has at its disposal.
"Putin has weaponized energy," Manchin said, adding that the country must have an answer to this and have something as good or better. "We do. We have God-given energy and the best way to produce it.
He talked about increasing production on federal lands and in the Gulf of Mexico by removing restrictions and prohibitions in place and how technological innovations will allow us to do this as cleanly as possible.
Some worry that the pursuit of fossil fuels will curtail innovations to do it cleaner, as well as the exploration of more renewables. Manchin said they could do all that, but they would protect and defend the free world.
"Most of the world runs on fossil power," he said. "It is reality."
He thinks some in his party will not be receptive to this, but hopes the reality of the situation sets in and what needs to be done to meet this challenge.
The senator described Putin as a "thug" issuing threats and expecting the world to back down. Manchin said they couldn't do that or other countries, including many NATO allies, would be next. There are 90,000 soldiers in Europe, mainly in Germany, and these numbers must be reinforced and show the military strength that NATO has.
"We are the defenders of freedom and people expect us to step up," the senator said. "I think we will."
Brett Dunlap can be reached at [email protected].