Key to the collaboration for the revival of transport: Minister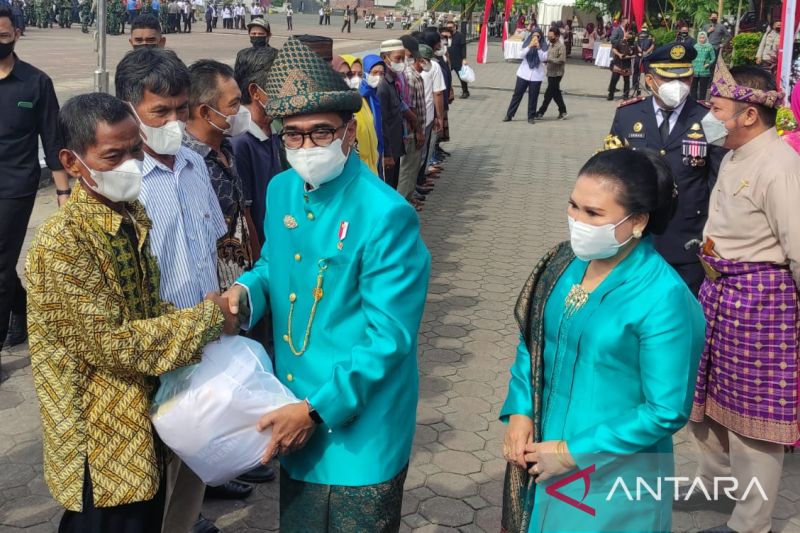 Palembang (ANTARA) – Strong cross-sectoral collaboration between central and regional governments is essential for reviving the transport sector to support economic growth after the COVID-19 pandemic, Transport Minister Budi Karya Sumadi has said.
"The stimulus was obtained by referring to the results of calculations by Statistics Indonesia (BPS)," he said on Saturday in Palembang, South Sumatra.
BPS data showed that the percentage of people using domestic transport reached 21.7 percent in the second quarter of this year, he noted.
"According to BPS data, the transport sector has contributed positively to the achievement of national economic growth, which stands at 5.44% at present," he said during the commemoration of the 51st anniversary. National Transport at Fort Kuto Besak Court, Palembang.
In fact, the government has taken over the management of the airspace above Riau and Natuna islands, covering an area of ​​230,000 kilometers, which was previously managed by neighboring countries, Sumadi pointed out.
"The existence of a solid collaboration is the key to the relaunch of these gains. In the midst of the various challenges we face in the transport sector, we must contribute to the growth of this country," the minister stressed.
Sumadi said he hopes all parties can stay focused on achieving the goal. In addition, there are other transport sector development programs that need to be implemented for the sector to continue contributing to national economic growth, such as the Transport Mode Integration Program in Palembang, which becomes currently one of the axes of national development.
Palembang is also ready to become a national pilot city for integrated mass transportation, he added.
After the completion of infrastructure for urban transport modes such as light rail (LRT), BRT feeder buses and urban feeder transport, the ministry also plans to complete the construction of Tanjung Carat Port in the south of Sumatra.
"The synergy between the players in the transport sector is an important capital to carry out all these programs," said Sumadi.
Meanwhile, South Sumatra Governor Herman Deru said that the South Sumatra Provincial Government is committed to working together to realize all development programs in the transport sector in the region.
All development programs are implemented to improve services to the community and positively impact regional economic growth, Deru added.
"After the completion of city transport, the Ministry of Transport plans to develop Tanjung Carat Port. This is a good boost for our region," he said.
Related News: President Jokowi visits South Sumatra to inaugurate toll road project
Related News: Minister Sumadi Proposes Patimban Port Investment to Maersk Line