Journalists' association denounces 167 press freedom violations in El Salvador this year – English version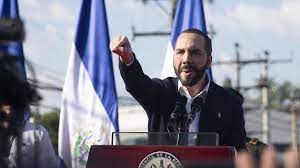 The Association of Journalists of El Salvador (APES) recorded 167 cases of press freedom violations between January and July this year, most of them generated by government institutions.
APES member Angélica Cárcamo told a press conference this Saturday that there was an increase of 94 cases of violations compared to the same period of 2020 when 73 were registered.
She informed that between 2018 and July 31, 2021, 434 violations against journalism were recorded. There were 65 cases in 2018, 77 in 2019 and 125 in 2020.
Cárcamo pointed out that some types of attacks recorded are blocking access to public information, restrictions imposed on journalists in the exercise of their profession and verbal threats.
"In recent years, freedom of expression in El Salvador has deteriorated, and in the past four years most of the aggressions are generated by the Salvadoran state, mainly different government institutions," she said.
El Salvador and Brazil, according to a report by Reporters Without Borders (RSF), are leading the deterioration of press freedom in Latin America, where the Covid-19 health crisis has served as a pretext for several countries to make it even more difficult the work of journalists. difficult.
El Salvador fell 8 places in the Reporters Without Borders (RSF) ranking to 82nd place, one of the biggest drops in the world due to the difficulties imposed on those who wanted to report on the Covid-19.
"Confiscation of journalistic material by law enforcement, denial of access to public spaces, lack of transparency in access to public information, refusal of presidential officials to answer questions during press conferences, or ban on interviewing state officials on the issue" are some of the facts denounced by RSF.
The special rapporteur for freedom of expression of the Inter-American Commission on Human Rights (IACHR), Pedro Vaca, warned last December that the situation of alleged attacks and harassment of the press by the government of El Salvador could "get worse".
The IACHR held a hearing during which representatives of the journalists' guild of this Central American country denounced "the gloomy prospects for freedom of expression in El Salvador". (https://riotimesonline.com/brazil-news/mercosur/central-america/journalist-association-registers-167-press-violations-between-january-and-july-in-el-salvador/)
(Visited 84 times, 1 visits today)
Last modification: August 5, 2021