James Franklin's full press conference after practice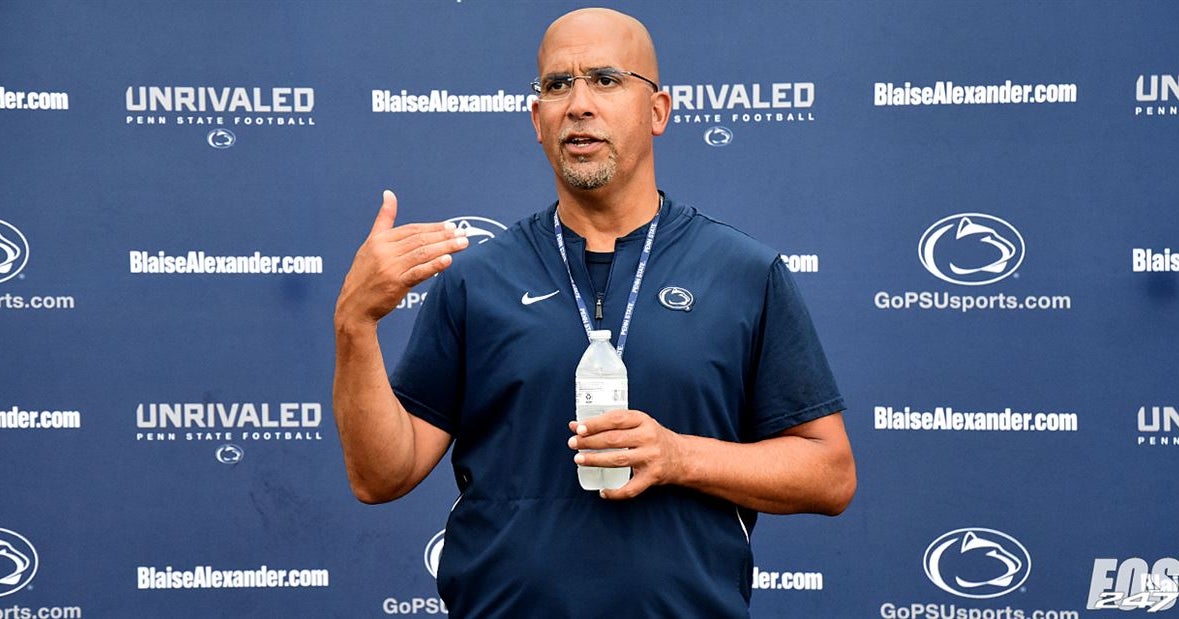 Penn State held preseason practice No. 8 at the outdoor fields near the Lasch Building on Wednesday, which means the Nittany Lions are about one-third out of camp. After the session, the head coach james franklin held a scrum-style press conference with the media. You can see the full video at the link below.
He gave an assessment of where the team is at this stage of camp ("we kind of hit the wall with some guys today"), shed some light on his reluctance to praise the offensive line (" I'm not going to stand up here again and tell you, I'm going to prove it to you – and they're going to prove it to you"), and gave serious praise to the real freshman running backs Nick Singleton and Kaytron Allen ("they were really good").
Franklin also provided an update on the extensive and ongoing renovation of the Lasch Building's weight room and touched on a variety of other topics. The presser lasted about 12 minutes.
The full video can be viewed on our Lions' Pride Board, where you can view it and then join the discussion.
We're offering this training ground video as free content for all Penn State fans. All we ask is that you check out our VIP options, so you can help support the site. Thanks!
In the meantime, you can see our VIP notes from the open practice part here.