How did love, death + robots start?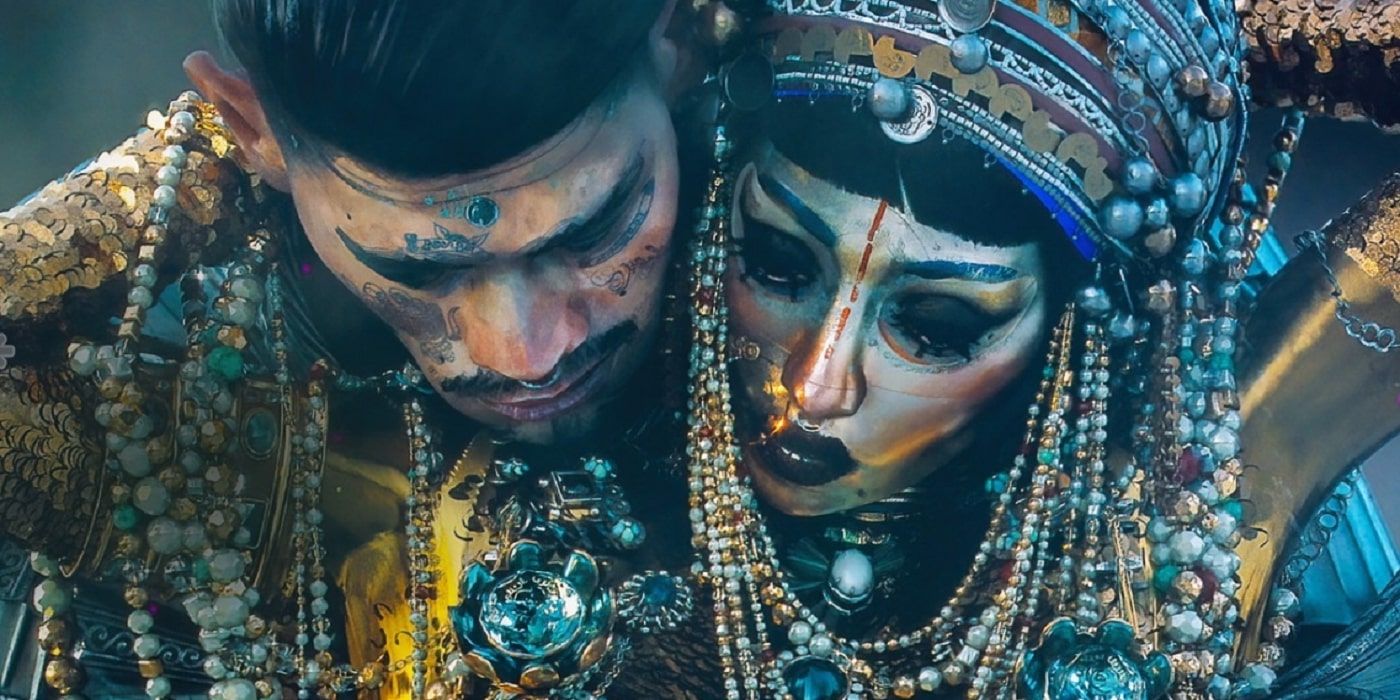 Love, Death + Robots has been running strong for three seasons. During a special screening of series highlights, CBR and other audience members were treated to a Q&A with supervising director Jennifer Yuh Nelson and executive producers David Fincher and Tim Miller. During that conversation, they reminisced about the launch of this unique animated series, with Fincher going all the way back to his childhood inspirations.
"I was a kid in the 1970s," David Fincher explained, "so I was constantly inundated with little shorts, animated shorts. You saw them at the National Film Board, on KQED , you saw them at Spike and Mike's Animation Festival or Fantastic Animation Festival It was always something I looked forward to when I went to Revival House to see Monty Python and the Holy Grail for the 36th time. They were generally very well done by people who didn't have the opportunity to do a lot of different things. You could see "Closed on Mondays". You could see clay animations. We started talking about 20 years ago about having a sandbox that people could come and play in."
RELATED: Love, Death & Robots Features Three Robots Continuing Their Exploration
From there, Fincher, Miller, and the rest of the team got to work developing the series, which was eventually picked up by Netflix. At the heart of Love, Death + Robots is its anthology nature that offers multiple stories. While planning, Fincher even had his conference room covered in artwork for 28 separate shorts. Tim Miller commented that viewers are now seeing some of these elements come to life in the series, such as in the episodes "Snow in the Desert" and "Bad Traveling". These stories are the backbone of Love, Death + Robotsas Miller said.
"The real gift," Miller added, "is that these writers write such great stories, and they're given to you, and the development is painful. Normally you start from scratch, but when you take a good story, you know It's already working. You can already see the promise of what it's going to be, and everyone else can see it too, and then you just have to keep it.
RELATED: Love, Death + Robots Director Alberto Mielgo Explains the Name 'Jibaro'
This feeling was shared by Miller's collaborators. Yuh Nelson and Fincher praised this short story and worked with a variety of directors to adapt each tale to the best of their abilities. "You can find a lot of stories," Fincher explained, "and once you get them on their feet and try to figure out if they can support their own weight, and if you can find someone who can bring it to life and really take a few turns in it, that's the development process.The development process isn't just about finding great collections of nine-page stories, but it's what you can do with them.
Once these stories are chosen, they take on new life, as a host of directors are brought in to see what they can do, many of them getting a few stories to consider, as Yuh Nelson pointed out. For example, Emily Dean, who was on her way to becoming a director for Love, Death + Robots for a time was given several stories before settling on its season 3 episode, highlighting, as Yuh Nelson said, "the collaboration of the person who does it [the director] and also the story."
RELATED: Love, Death + Robots: Patrick Osborne Details Return to 'Three Robots'
Miller pointed out that it also highlights how a story that may not resonate with one creation may resonate with another. This is probably one of the many reasons why Love, Death + Robots is such a unique series because it brings together different stories and voices to create a diverse range of episodes that, on paper, initially don't seem to fit together. As Yuh Nelson mentioned, with so many collaborators having so much freedom, viewers get to see their "strange and bizarre personal stuff, and it's so refreshing."
"I think one of the most powerful things about it is that it's an anthology," Yuh Nelson added. "Each episode is so different from each other, and that's because we work with so many different studios and creators around the world, and they all specialize in something. You have to build on their strengths. stuff that they do better than anybody else? So we go to this studio that's going to do something crazy that nobody's seen before, and we're like, 'Do what you do, and here's a story that goes with it. .going crazy.'"
"What you see are actually the personal contributions of each of these artists," Yuh Nelson continued. "Each of these directors comes in with a point of view. Each of them has an idea of ​​what they want to say. I think that's part of what's very unique about this show because we don't impose a look or a style or any tone or anything like that. We try to rely on what the studios and the directors are doing. So that's a level of freedom that they're not allowed to do. they're trying to direct a $160 million feature film. You have to follow a lot more lines, and it's completely the opposite."
Watch Love, Death + Robots Volume 3 streaming now on Netflix.
Love, Death + Robots creators share the significance of their "mind-blowing" series
Read more