Flood relief payments will be available from tomorrow, as Prime Minister to visit flooded areas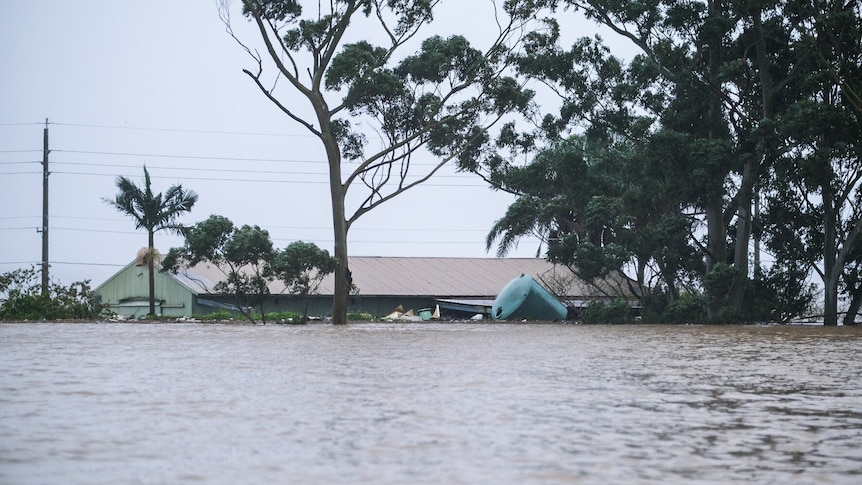 A one-time payment for those severely affected by flooding in New South Wales, of $1,000 for adults and $400 for children, will be made available from tomorrow.
Key points:
One-time payments to people whose housing or health have been affected by the floods will be rolled out from tomorrow
Adults can claim $1,000 and children $400
Prime Minister Anthony Albanese will visit flooded areas later today
Prime Minister Anthony Albanese said his government had "already decided that the disaster recovery payment will be available", as he prepared to visit flood-affected areas later in the day.
The payment will be offered to residents of 23 local government areas which have been declared disaster areas in recent days as heavy rain inundated the NSW coast.
Mr Albanese also said a third Defense helicopter would be sent to help with recovery efforts.
The rain is easing in Sydney, but dozens of flood evacuation orders and warnings remain in place, affecting thousands of residents.
Emergency Management Minister Murray Watt yesterday activated financial supports to cover immediate housing, food and clothing for individuals and cleanup and recovery grants for businesses and primary producers.
Earlier this morning, Acting Opposition Leader Sussan Ley said the government should not have waited for Mr Albanese to land after his visit to Ukraine to start rolling out one-off payments.
"People on the ground need to get that support. They need the payments and allowances that the government is able to provide with the stroke of a pen," Ms Ley said.
"They don't need to wait for Mr. Albanese to come back and review the areas himself. They need those payments to be made today."
Federal Labor sharply criticized the former government in March over delays in activating flood relief payments following heavy flooding in Queensland and northern New South Wales.
More soon.
Job , updated