Expect expanding booster coverage to keep BOR in check: minister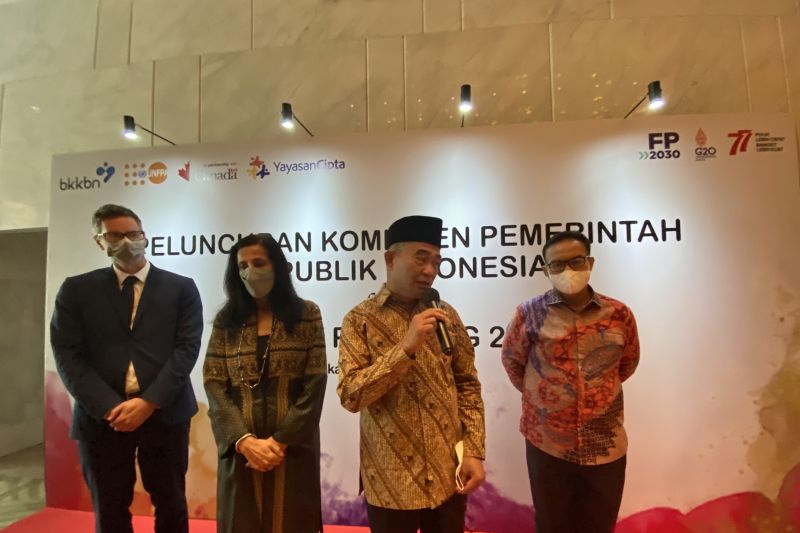 Jakarta (ANTARA) – The Coordinating Minister of Human Development and Culture, Muhadjir Effendy, has expressed hope that the coverage of COVID-19 booster vaccinations will be further increased so that the hospital bed occupancy rate ( BOR) can remain under control.
"Follow government advice. Especially those who want to travel: get a (dose) booster," he said after the Family Planning 2030 program launched here on Monday.
He pointed out that currently the COVID-19 situation in Indonesia is still under control.
The nationwide death toll can still be said to be low, and the symptoms experienced by COVID-19 patients in hospitals are mostly mild, such as cough, runny nose and fever.
Nevertheless, he advised all parties to remain vigilant.
Related News: Deployment of fourth dose after third dose coverage reaches 50%: ministry
To gauge the severity or threat level of COVID-19, it is necessary to look at several pandemic indicators, two of which are case fatality rate and death rate, he noted.
For the case fatality rate, the government should pay attention to the hospital BOR and the number of people in need of intensive treatment, he said.
As for the death rate, the indicator is the number of people who die from COVID-19, he added.
To maintain antibodies and curb the transmission of COVID-19, the minister asked all parties who have not received a booster to immediately go to the nearest health facility for vaccination.
The Ministry of Health started the fourth or second booster dose for health workers on July 29, 2022, by issuing circular number HK 02.02/C/3615/2022 regarding the second booster dose of vaccination against COVID-19 for health human resources.
The second booster dose is given because health workers are at high risk of being exposed to COVID-19. Furthermore, this measure was taken due to the increasing number of health workers infected with COVID-19 in the country.

Related News: 4th COVID vaccine crucial to boost health worker immunity: expert
Related news: Health workers prioritized for second booster shot: Governor