Diplomats walk out as Russia's foreign minister addresses the UN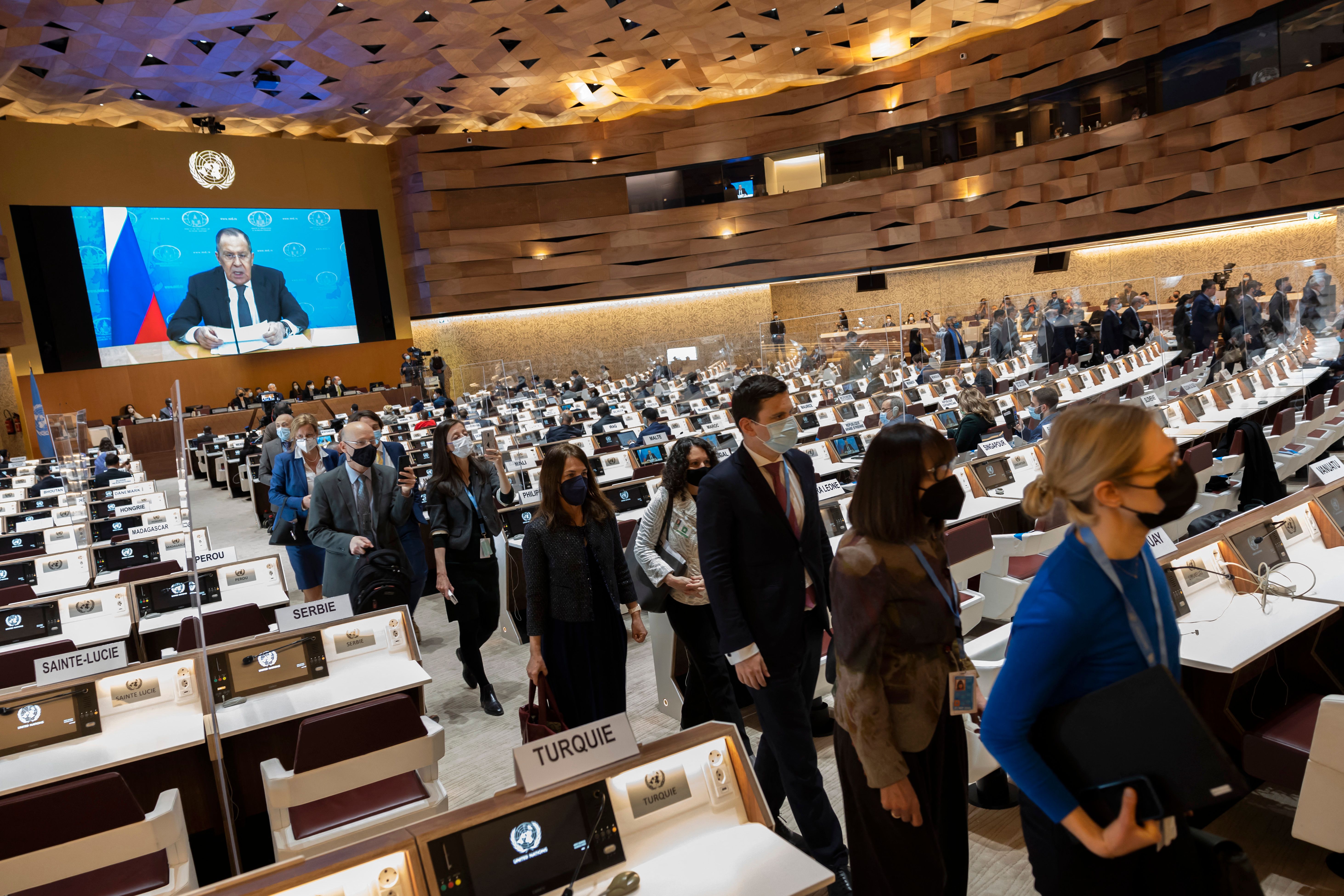 The head of the self-proclaimed separatist Donetsk region, Denis Pushilin, said he expected his forces to encircle the port city of Mariupol on Tuesday, adding in a television interview that the town of Volnovakha – which lies halfway -way between Mariupol and Donetsk – was almost completely surrounded.
"Our task for today is to encircle Mariupol," he said.
Pushilin claimed without providing any evidence that nationalist elements in Mariupol were terrorizing the civilian population and using them as human shields. The city has about 400,000 inhabitants.
Separately, Deputy Head of Donetsk People's Militia Eduard Basurin said the so-called Donetsk People's Republic (DPR), together with Russian forces, will organize humanitarian corridors to allow civilians to leave Mariupol.
Hallways would be open until Wednesday, he said.
Basurin said several towns in the region had already fallen to DPR militias.
Vadym Boichenko, the mayor of Mariupol, told Ukrainian television that residential areas had been shelled for five days – with heavy artillery, rockets and planes.
"There are many injured, dead, residents, women, children."
"But today the best sons of their homeland on the borders of our city are doing everything, not to give Mariupol," Boichenko said.
"They destroyed important infrastructure, there is no electricity in the city, there is no heating. We fight for [the] last bullet."