"Delhi Minister Satyendar Jain questioned over various deals" | Delhi News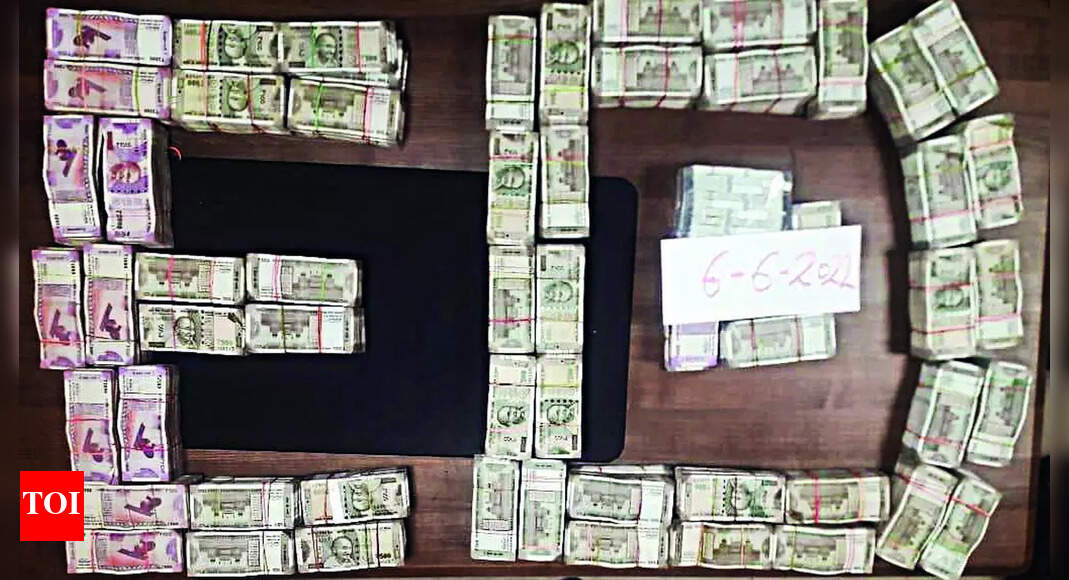 NEW DELHI: ED said on Tuesday it had confiscated Rs 2.85 crore in unaccounted cash and 133 gold coins weighing 1.8kg during raids on the premises of Delhi minister Satyendar Jain and his aides . The ED claim came even as the AAP continued to support Jain, who was arrested on May 30, and refused to sack him as health minister.
Contradicting claims made by Kejriwal and other AAP leaders that Jain was innocent and that even the CBI "didn't" find anything against him, the agency cited an indictment filed by the CBI on December 3, 2018 in which the latter had held the former Delhi. Minister of Health and his wife Poonam Jain, as well as accomplices Vaibhav Jain and Ankush Jain, responsible for the process of acquiring disproportionate assets.
The minister who was taken into custody at the ED until Thursday is being questioned about various dealings related to Kolkata-based hawala dealers of which four shell companies, allegedly linked to Jain, had received more than Rs 16 crore in "unsecured loans". At least three deals worth Rs 4.6 crore relate to the period 2015-2016 when he was a minister in the AAP government.
The agency also accused a member of the Lala Sher Singh Jivan Vigyan Trust of "providing accommodation entries for the transfer of land from a company beneficially owned by Satyendar Jain to family members of accomplices in order to to alienate property and thwart the confiscation process". ".
"The CBI filed a complaint on 3rd December 2018 against Satyendar Jain, Poonam Jain, Ajit Prasad Jain, Sunil Jain, Vaibhav Jain and Ankush Jain in which it was stated that Satyendar Jain, while serving as Minister in the Delhi government, during the period from 14 February 2015 to 31 May 2017 had acquired property disproportionate to its known sources of income".
"The CBI has charged Satyendar Jain, his wife Poonam Jain, his business associates Ajit Prasad Jain, Sunil Kumar Jain, Ankush Jain and Vaibhav Jain with committing offenses under the Prevention of Corruption Act," the report said. 'ED.