Another blow to press freedom in Hong Kong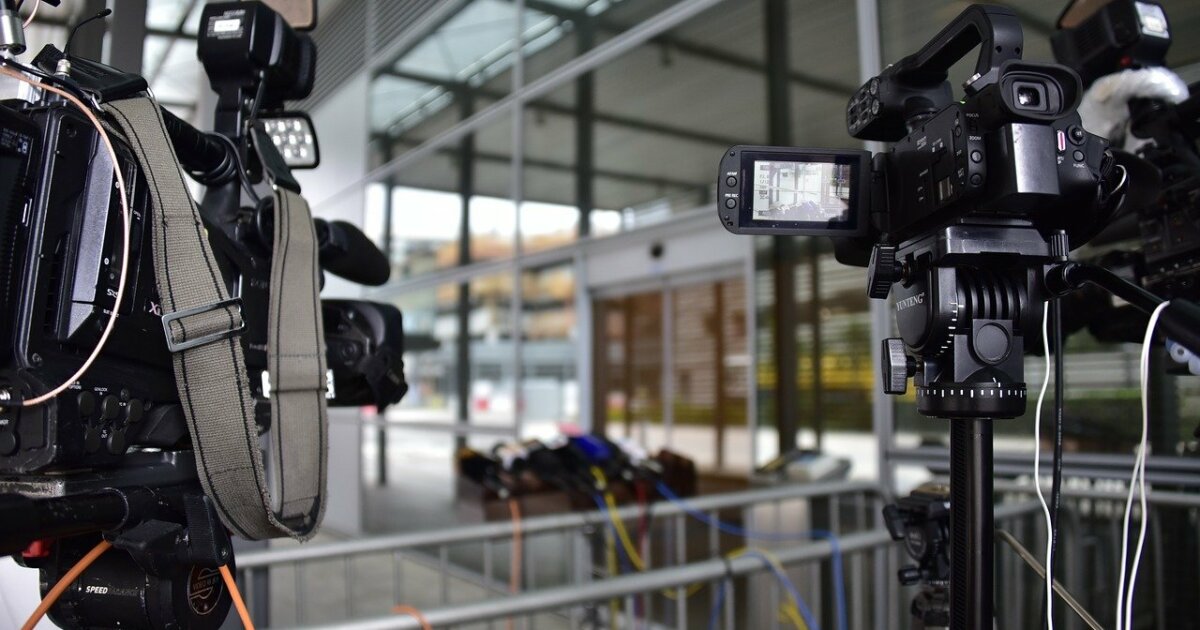 In Hong Kong, press freedom continues to be eroded as journalists and pro-democracy media platforms are targeted by authorities.
Just two days after Boxing Day in December last year, the acting editor of the now-closed pro-democracy digital media platform Standnews, Patrick Lam, was escorted by a group of uniformed police officers from his home in one of Hong Kong's residential skyscrapers.
That same morning, six other staff and former board members of the media outlet, known for its critical stance towards the government, were arrested for an alleged plot to publish seditious material. It marked another blow to the deterioration of press freedom in the city, following the forced shutdown of Hong Kong's largest and oldest pro-democracy newspaper, Apple Daily, only four months ago.
Standnews closed its seven-year operation the same day and removed all content from its website and social media.
"Standnews The editorial staff has always been independent and dedicated to upholding core Hong Kong values, including democracy, human rights, liberty, the rule of law and justice, "the media said in a statement.
Digital media found itself at odds with the government and police after one of its journalists was assaulted, along with other passengers, in July 2019 by men in white shirts at a train station. The offenders said they had to "defend their homes" and "teach the protesters a lesson." The media has since been praised by pro-democracy protesters and aroused suspicion from the authorities.
The arrests sparked a reaction from Western countries. European Union foreign affairs spokesman Peter Stano called the raid "a further deterioration of press freedom in Hong Kong" in a statement. Tweeter, while British Minister of State Amanda Milling condemned the arrests, describing them as an act intended to "erode freedom of expression", in a Tweeter.
One of the board members arrested was singer Denise Ho, who has spoken openly about her anti-government policy stance since 2014. She has lectured at the United Nations and the US Congress in which she urged the international community to punish the Hong Kong government for its suppression of the freedoms of the city's residents.
Fall like dominoes
Two days after the arrests, New citizens, another pro-democracy online media, announced its closure, citing a "deteriorating media environment".
"We have loved our city dearly, but now we encounter not only winds and rains, but also tornadoes and tsunamis," the media said in a statement. "We have never forgotten our initial passion, but the changes of the past two years have led to a deteriorating media environment. We can no longer accomplish our mission without worry.
The shutdown of two pro-democracy media platforms has left already traumatized members of the newspaper industry shuddering in a city that collectively struggles to discern where the red lines lie. Active reporter Peter, who requested anonymity for security reasons, said he was still stunned by the formwork.
"I knew Standnews was the next target after closing Apple Daily"Peter told FairPlanet. "Some of the directors resigned just months after this incident, meaning they planned to be terminated. But it still came abruptly, which surprised me. "
The Hong Kong leader denied that the arrests and closures were linked to press freedom in the city.
"This morning when I read news saying that due to the closure of an online media organization, press freedom in Hong Kong is threatened with extinction or that the free press in Hong Kong is at risk to collapse, I just couldn't accept those kinds of allegations, "Carrie Lam said in a press conference.
"The rule of law in Hong Kong, and journalists and media organizations, like all of us, must respect and comply with the law. If they fear that they will not be able to comply with the law, then they must make up their minds and take the necessary decisions, "she added.
What counts as seditious?
Ronny Tong, an adviser to Lam's administration, said that determining whether or not the media coverage violates the law depends on his "intention to promote the criminal intent of the fugitives," after denying that police asked the raid to silence the voices of the opposition. .
The city's chief secretary and former security chief John Lee sent a scathing letter to the Wall Street Journal for its "nasty" editorial on December 31 titled "No one is safe in Hong Kong."
"If you are truly interested in freedom of the press, you must support actions against people who have illegally exploited the media as a tool to pursue political or personal gain," Lee said.
Although Peter is not reporting on politics at the moment, he hopes his colleagues can stay strong and urged others to avoid self-censorship.
"Journalists should continue to do what we have been doing and maintain our professionalism. If we stay strong, others cannot easily destroy us, "he said." But we will lose our credibility and our confidence once we start to censor ourselves. Doing journalism is always sensitive, even in democracies. We shouldn't be afraid. "
Image by Andy Leung