3 takeaways from the CrossFit HQ press conference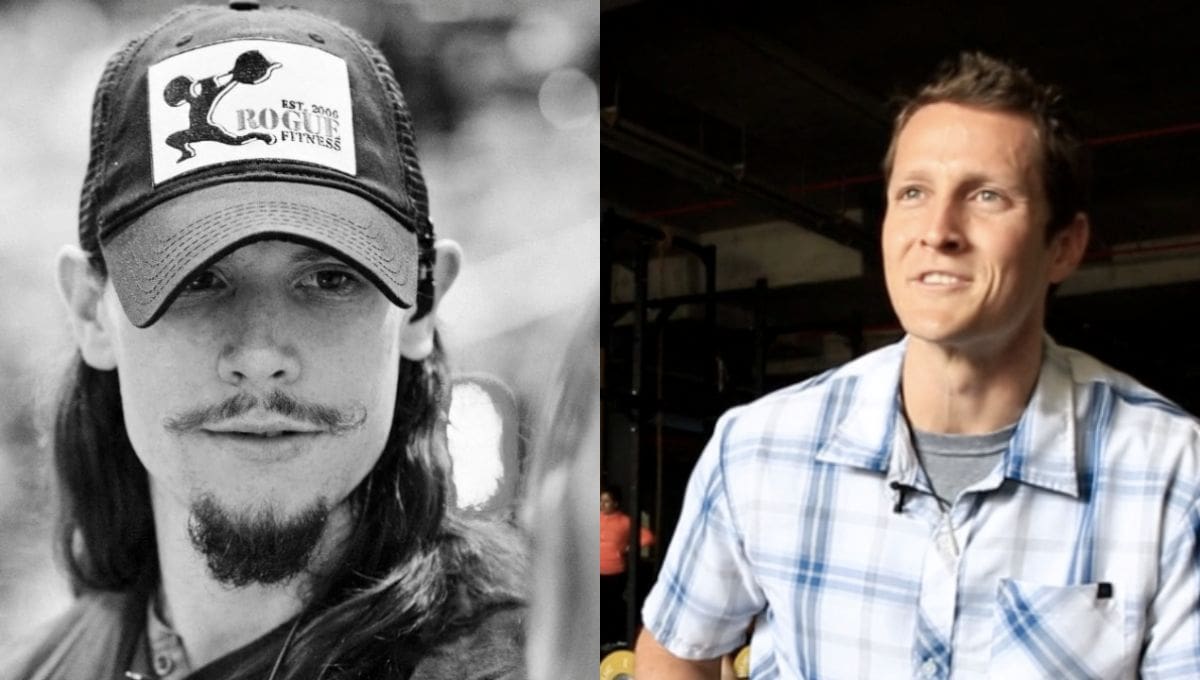 Yesterday CrossFit held a press conference after the semi-finals were over. Here are 3 takeaways from the press conference that we think you should know.
The conference was led by Sport General Manager Justin Bergh and CrossFit Competition Director Adrian Bozman. At the end of the conference, three athletes joined the conference: Brent Fikowski, Lazar Dukic and Emma McQuaid.
Read more: 10 highlights, surprises and shocks from all the 2022 CrossFit semifinals
Responsibility for safety, movement standards in competitions
The first question posed to Bergh and Bozman concerned the responsibility for the safety of athletes during competitions. This is in light of Scott Panchik's injury to the union crown when he requested that the length of the rope at the legless rope climb event be shortened so no one gets hurt and, at the end, Panchik pulled out due to falling over the top of the rope while descending.
"Under the system that we operate this year, ultimately it is a decision and a responsibility that we have allowed the event organizers to take ownership of," says Bergh, although he agrees that there is still a lot to do and communication needs to be improved. "Needs better communication and more direct accountability before the milestone happens."
Bergh says they want event organizers to have as much freedom as possible to schedule elite individuals in a way that matches their competition venues.
Bergh also says that "the inconsistency from event to event has not affected the overall results of this competition." This means that the shortened length of the rope in the event of a semi-final did not provide an advantage to the athletes of another different semi-final.
This is debatable, however, as Scott Panchik was well on his way to qualifying for the Games before having to pull out due to injury.
"The reality is that athletes have brought this to our attention. The evidence they provided was weighed against the evidence from past competitions, the experience we ran these competitions for," Bozman said and "all of that was weighed before the decision was made.
Online and on-site judgment reviews
More recently, it seems that more and more people are complaining online about the judging of certain events, whether online or in-person competitions. Most notable is Andrew Hiller who makes almost daily videos on his YouTube channel calling out any athlete who should be getting a non-rep, but for one reason or another is getting away with it.
Bozman says it's nothing new, there's always been criticism about judging both online and in person, but we're in a hypercritical moment right now. "There should be a healthy level of pressure on people who choose to play sports in this way and I think along the same lines there should be a healthy level of pressure on athletes to conduct in a manner consistent with the standards they are expected to meet.
"It's always a priority for us to make judging as square as possible and that's something we're very committed to doing in the future," he continues, saying they've hired new people to "help strengthen our review team" to be more effective in online and in-person competitions.
Athletes tested for anti-doping
CrossFit does drug testing at all semis and those results usually come back 10-14 days after the competition ends and we might see some athletes banned for failing their tests.
"We have results from some of the previous weeks," Bergh said. "There are athletes who have negative results or results that require further testing." CrossFit will notify these athletes first and allow their B sample to be tested. "We will share these results once the B sample confirms the result of the first [test]."
Full List of Banned CrossFit Athletes
Full CrossFit press conference
Dates for Last Chance Qualifiers and CrossFit Games
The Last Chance Qualifier is the final opportunity for athletes who are close to finishing in a qualifying spot at their respective CrossFit Semi-Final competition. Two invitations to the CrossFit Games will be sent to the top 2 men and women during the last chance qualification.
THE LAST CHANCE QUALIFIER IS AN ONLINE CONTEST AND RUNS FROM JUNE 29TH TO JULY 1ST.
The CrossFit Games will be held in Madison, Wisconsin. The CrossFit Games take place August 3-7.