3 Questions: Women's Rights and Growing Threats to Press Freedom Around the World | MIT News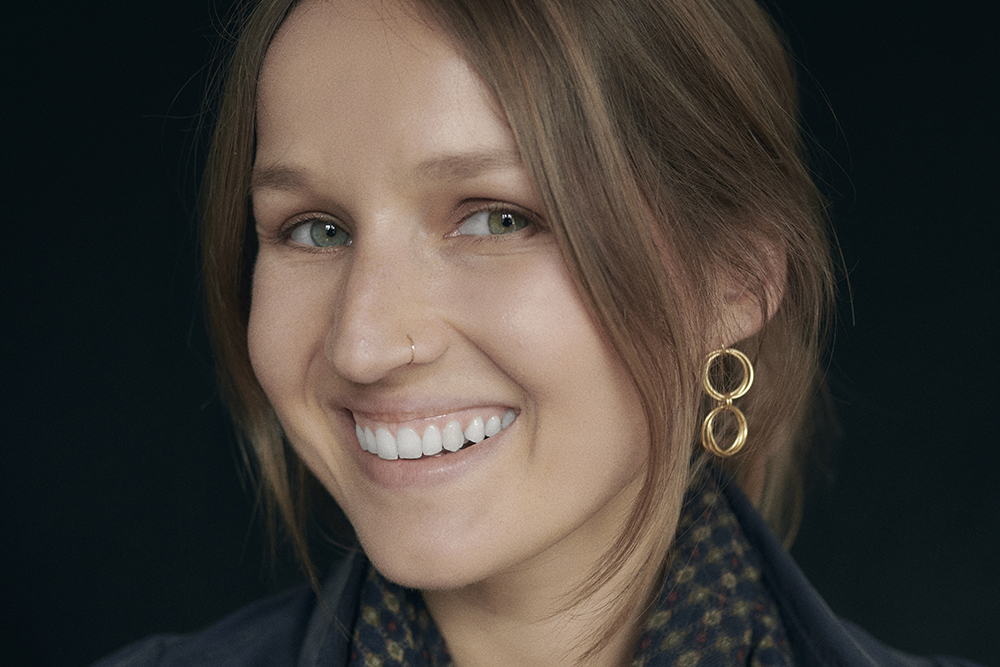 For Ada Petriczko, being born a woman can be a matter of life and death. Originally from Poland, she reports on sexual violence and gender injustice around the world. As a human rights journalist, her mission is to amplify the voices of women who have been systematically silenced by their communities and governments. Their stories must be heard, she argues, in order to reshape our societies. This includes reporting from her home country, where democratic stability and women's rights are increasingly under threat.
Petriczko joined the MIT Center for International Studies (CIS) last fall as an Elizabeth Neuffer Fellow. The scholarship is awarded annually by the International Women's Media Foundation and provides its recipient with research opportunities at MIT and further training at The Boston Globe and The New York Times.
Recently, she sat down to discuss her guiding principles as a journalist, the challenges facing her profession, and the rewarding experiences of this fellowship. It also weighs on the rise of autocracy in Central and Eastern Europe. On February 3, she will explore this topic and its impact on free media at a CIS Starr Forum event with experts from Poland, Hungary and Russia.
Q: One of your areas of interest is journalism ethics. What does it mean to you to be an ethical journalist? And what are some of the challenges facing ethical journalism today?
A: I don't believe in objectivity, but I do believe in fairness. Ethical journalism is about being fair to the facts and to the people you write about. Aidan White, an esteemed journalist who founded the Ethical Journalism Network, told me in an interview that there are about 400 different codes of conduct in the world of journalism, but if you look closely at them, they all boil down to same five fundamental principles: accuracy, independence, impartiality, humanity and responsibility. I try to play by these rules.
I report on sexual violence and other human rights violations within vulnerable communities and have been in situations where people don't want to share their experiences. I always respect their requests and back down, even though I've traveled far for the story. This can be a game changer in our current extremely fast-paced and demanding news landscape. Ethical journalism requires more time and thought. But I found ways to talk about taboos without violating them. And it's often even more powerful.
We are facing a moment of transition in the information ecosystem. The rise of social media and outdated media financial models have had a negative impact on ethical journalism. It takes time and money to support in-depth reporting, which is becoming increasingly limited.
The global rise of autocracy, of course, also challenges democratic institutions, including freedom of press and speech. And the Covid-19 pandemic has provided crumbling democracies with the perfect excuse to do just that.
In Poland, for example, we are facing a humanitarian crisis on the Belarusian border where thousands of migrants are seeking refuge from horrific situations. Shortly after the Covid-19 outbreak, the Polish government banned journalists from entering the border region to cover the crisis. This is unprecedented in the history of post-war Europe.
NGO [nongovernmental organizations] and multinational organizations around the world are beginning to see these issues as real threats. Maria Ressa, who received the Nobel Peace Prize for Journalism and whom I recently interviewed for The Boston Globe, defends an international fund for journalists. So that gives me an element of hope.
Q: You have partnered with journalists from other countries for some projects, including Witch Hunt. Tell us more about this style of work – called cross-border journalism – and why it's important.
A: In the cross-border method, journalists work as partners on a story but stay within their respective countries, cultures and ethnicities. This type of reporting allows a reporter to bring a unique perspective and expertise to the story without having to travel hundreds or thousands of miles. The Panama Papers are probably the most famous example of this type of reporting; a global team worked together to expose the corruption of the offshore financial industry.
Cross-border journalism offers a cheaper, more culturally sensitive and environmentally conscious alternative to conventional foreign journalism. That said, the traditional model has many advantages. There are stories in which an outsider's perspective is simply invaluable. I've spent most of my career on assignments in India and South America, and while I enjoy working there, I've come to realize over the years that this type of reporting is becoming unsustainable. The climate crisis and other threats I spoke of earlier will make the traditional style of foreign reporting increasingly difficult and rare.
In addition, the cross-border model offers the possibility of hearing journalists who are not part of the mainstream media, generally Anglo-Saxon. We all read the New York Times, the New Yorker, the Atlanticand the boston globe, which are amazing outlets with long traditions and high journalistic standards. But there's also an inherent bias to the work there. Even though English is today's lingua franca, a journalist who is not a native speaker has very little chance of being hired as an employee in one of these major media.
Q: What did you work on during your internship?
A: I use the fellowship to delve deeper into topics I have reported on for the past three years. For example, I am taking a course on the history of India, which has helped me better understand the impact that colonialism and partition had on women's rights and violence in this region. It will provide invaluable context to my most important project – a non-fiction book about the 45 million women that India's population misses due to widespread sexual selection. As part of my research in Boston, I interviewed Amartya Sen (forthcoming in The Boston Globe), Nobel laureate in economics, who was the first person to calculate that more than 100 million women are missing from the world's population. In my book, I try to understand the implications of this phenomenon. How do communities deal with such an absence of women? Why does this scarcity breed even more violence against women? What impact does this have on the future of families in these communities?
At MIT, I also explored free speech in my part of the world – the Central European region – where we have seen a rise in autocracy.
AT The Boston Globe, I was a member of the editorial board, which was a remarkable experience. And, in addition to interviewing two Nobel laureates, I've written opinion pieces and editorials on abortion rights in Texas and the humanitarian crisis in Poland. Now I am preparing my residency at The New York Times.
The greatest value to me is the opportunity to train under the mentorship of the best publishers and scholars in the world. It has boosted my confidence as a journalist and will hopefully make me a valuable voice in public debate in my country, which is at the crossroads between democracy and autocracy. Being in the United States, where democratic institutions are still strong, helped me remember my values.